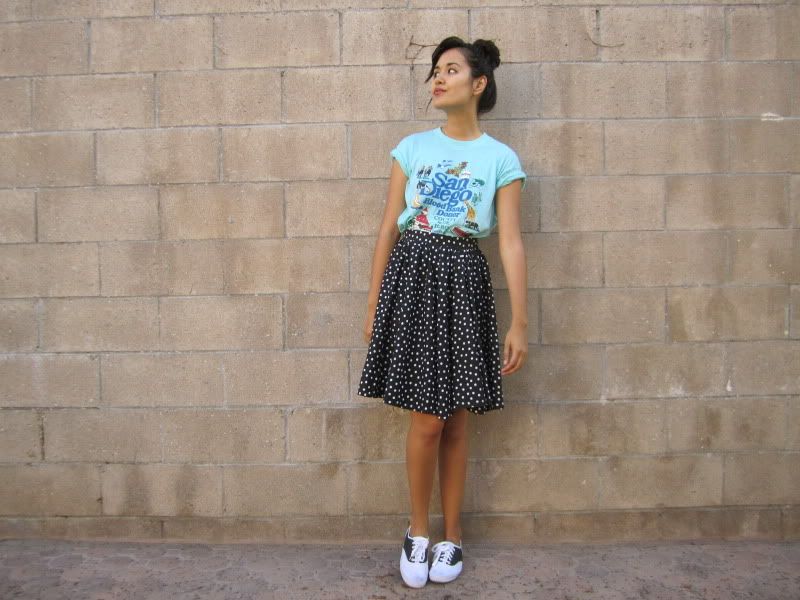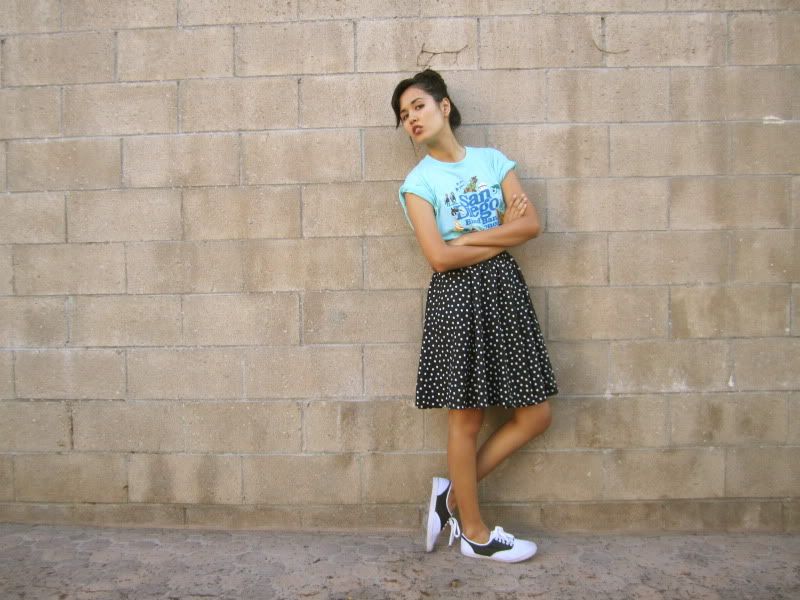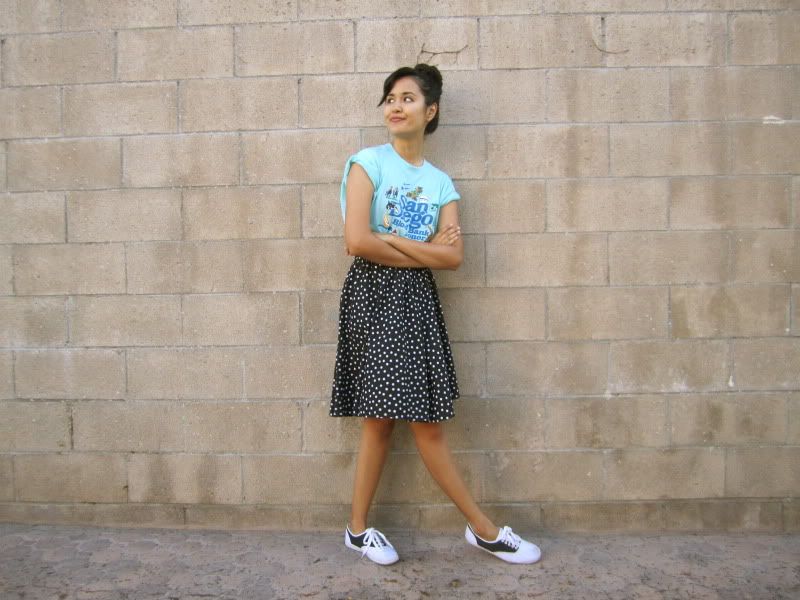 Outfit Details:
San Diego shirt: thrifted
polka dot skirt: thrifted
saddle shoes: payless, DIY
S
omething that I love is an old, thin, vintage t-shirt. In fact, there was a time when I would strictly only wear vintage tees, a cardigan, jeans, and a pair of high tops (I can now say that I only dress like this every other day). Suffice to say I've amassed quite the collection but this shirt is my most recent acquisition. Even though I'm not a San Diego loc, I still appreciate all of the "destinations" that this shirt illustrates. This shirt reminds me that I haven't been to the hotel Coronado. I'd like to go--they say it's haunted.
Bonus:
Sacrilege?