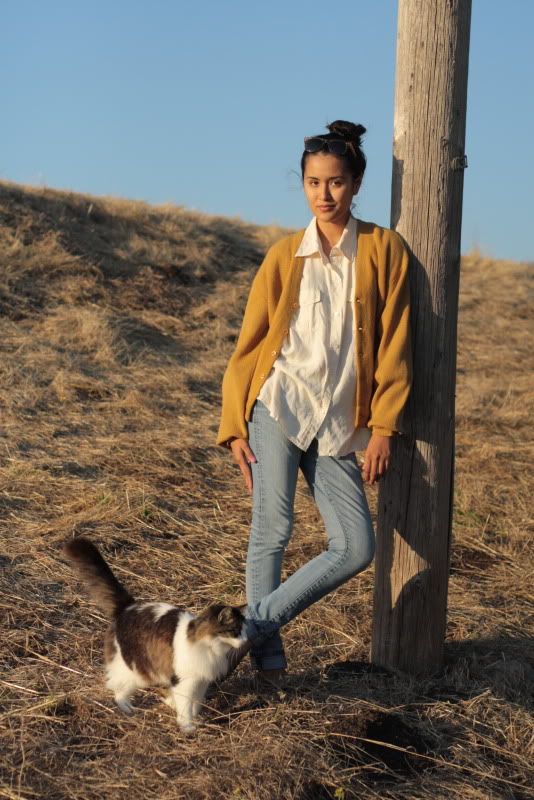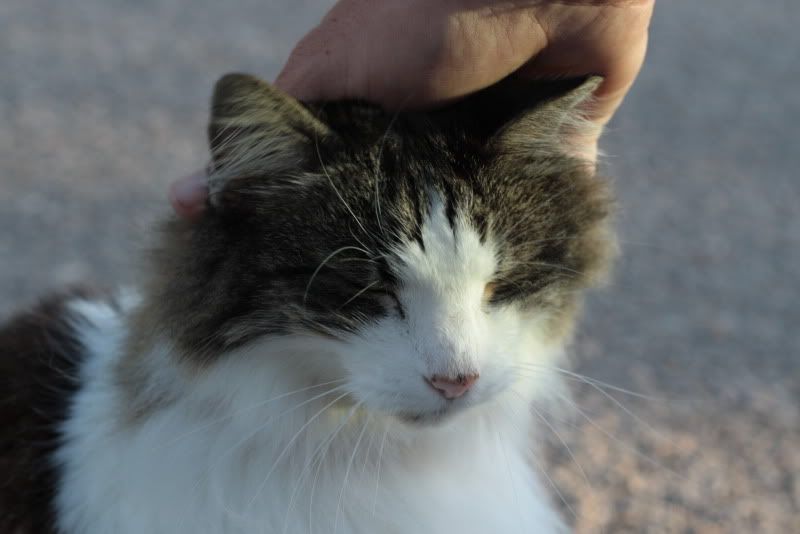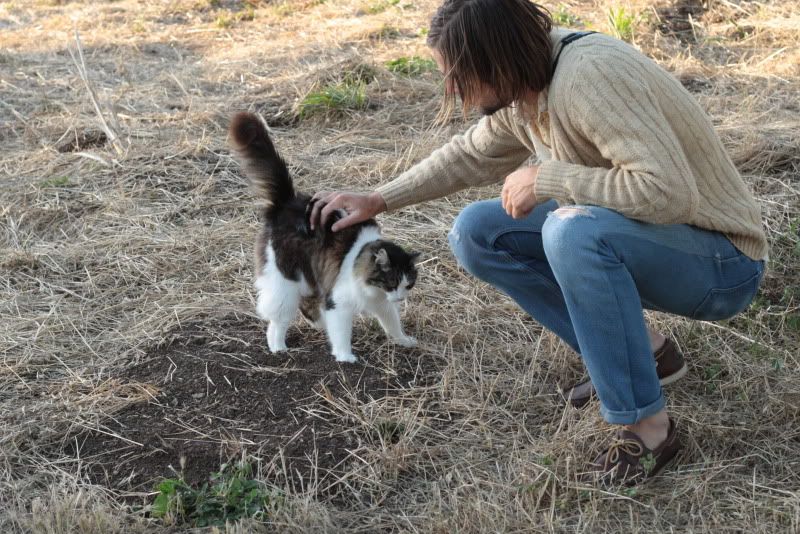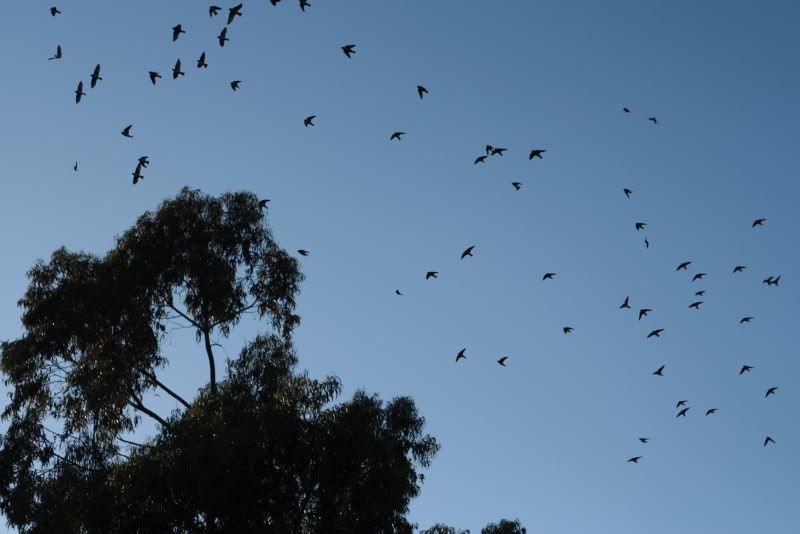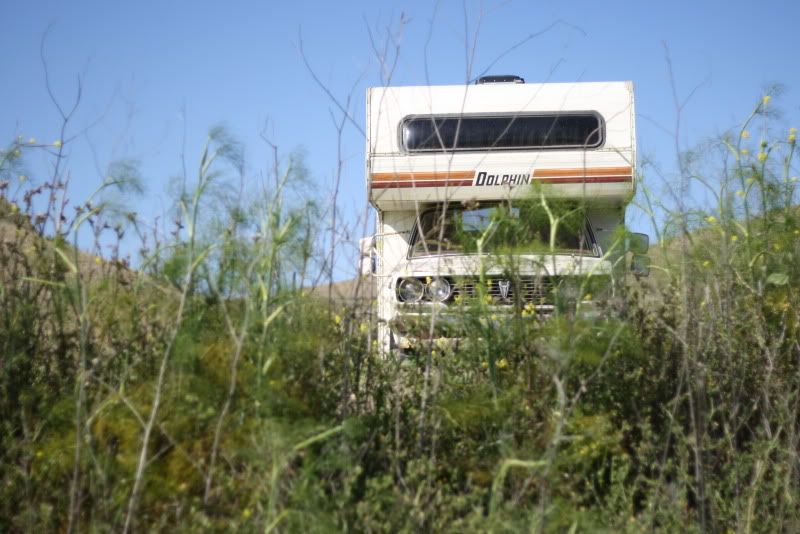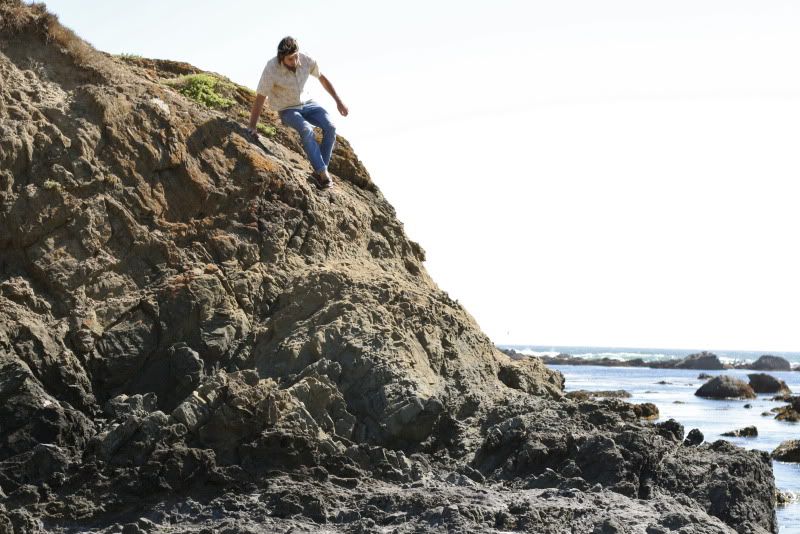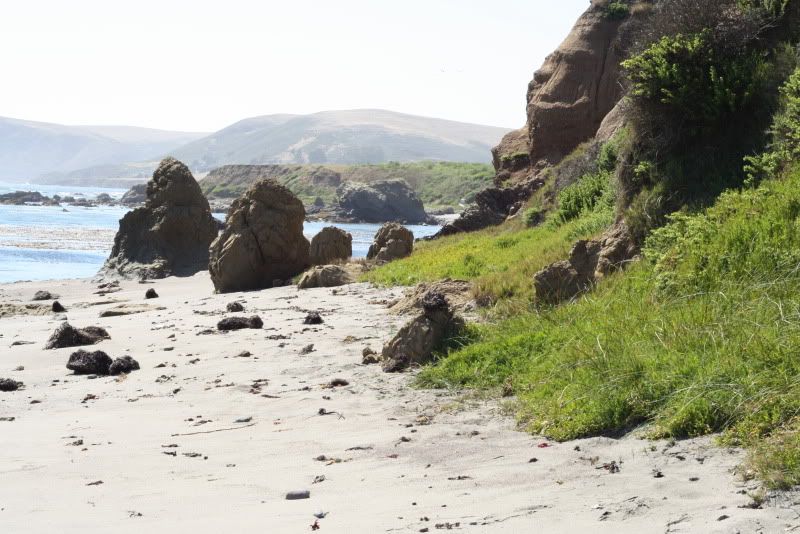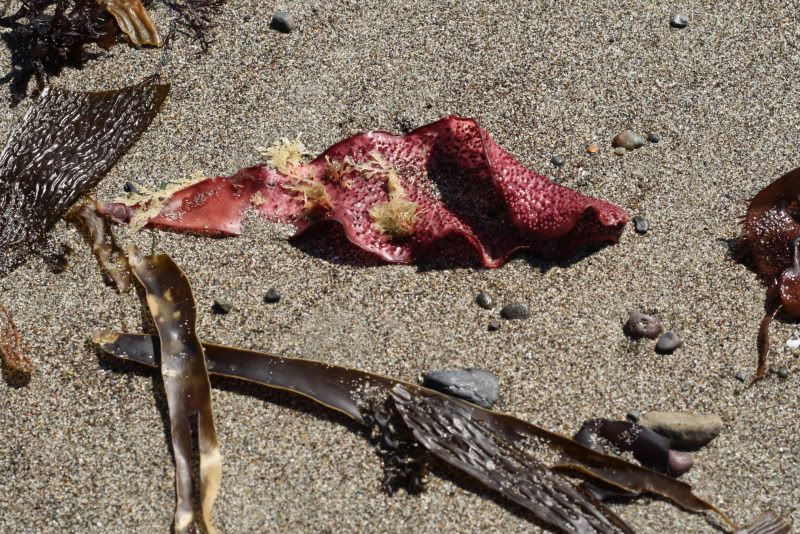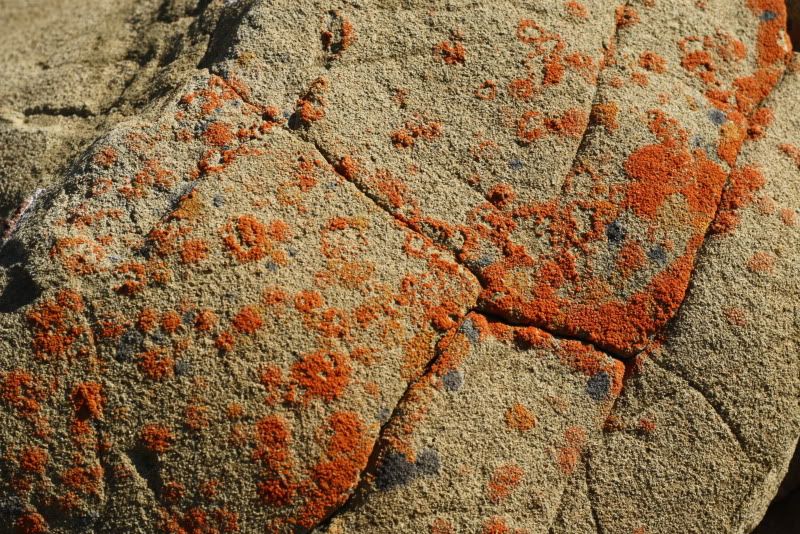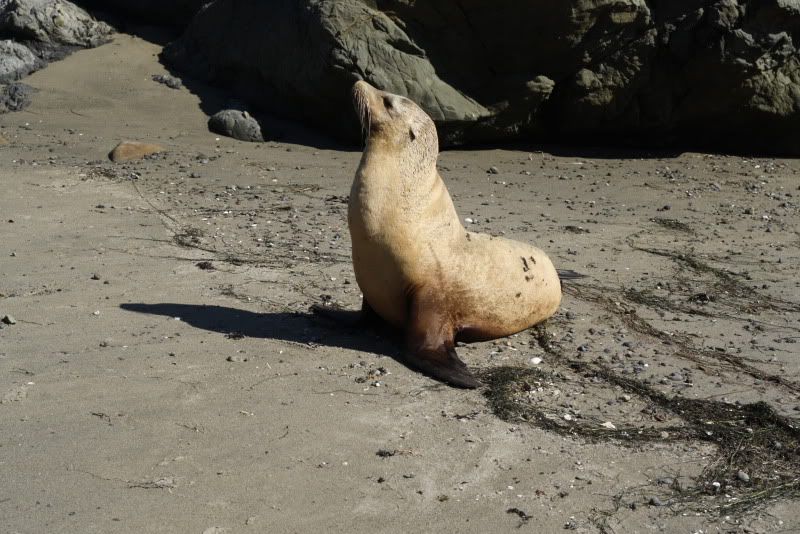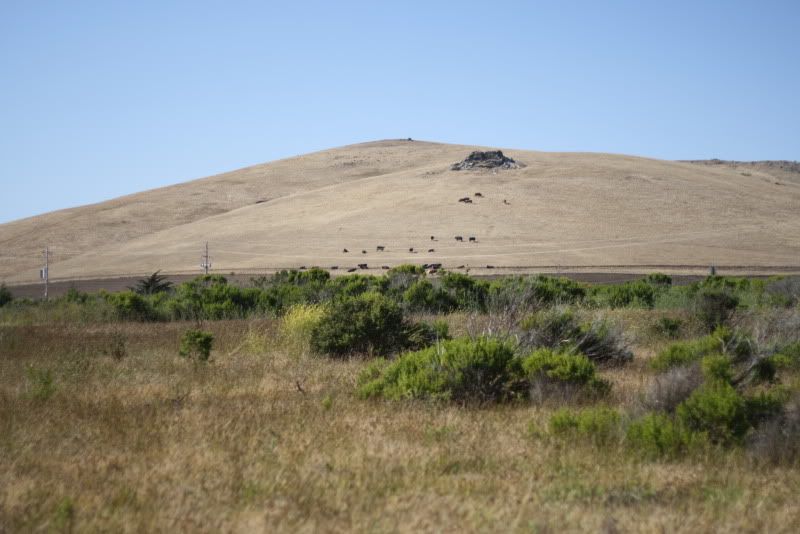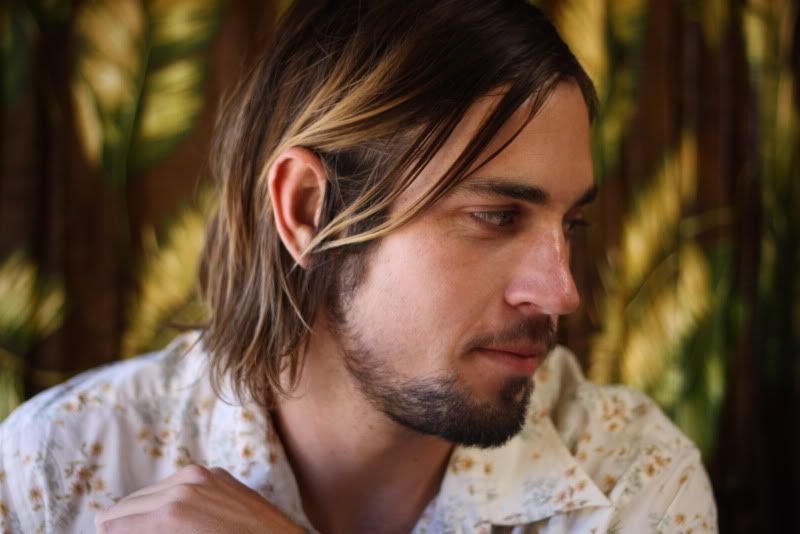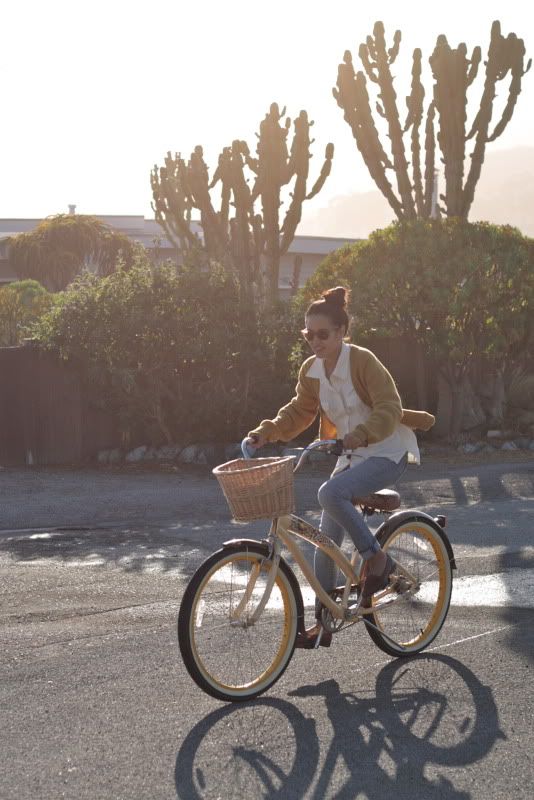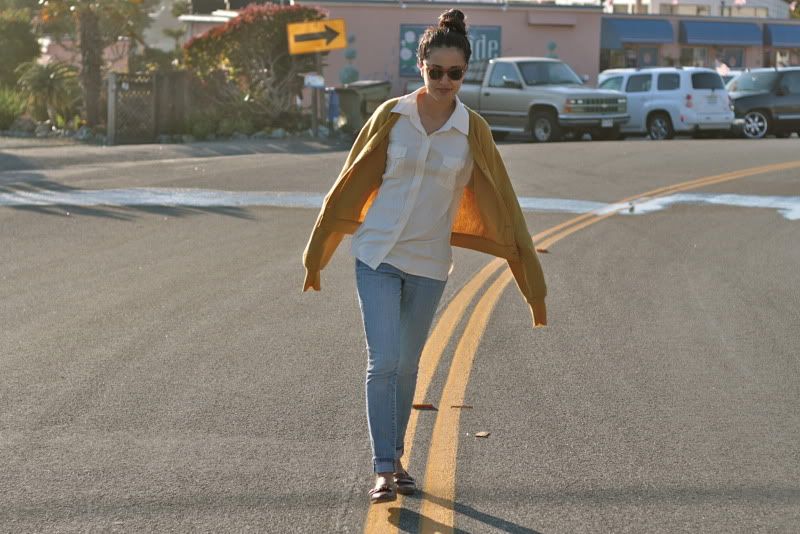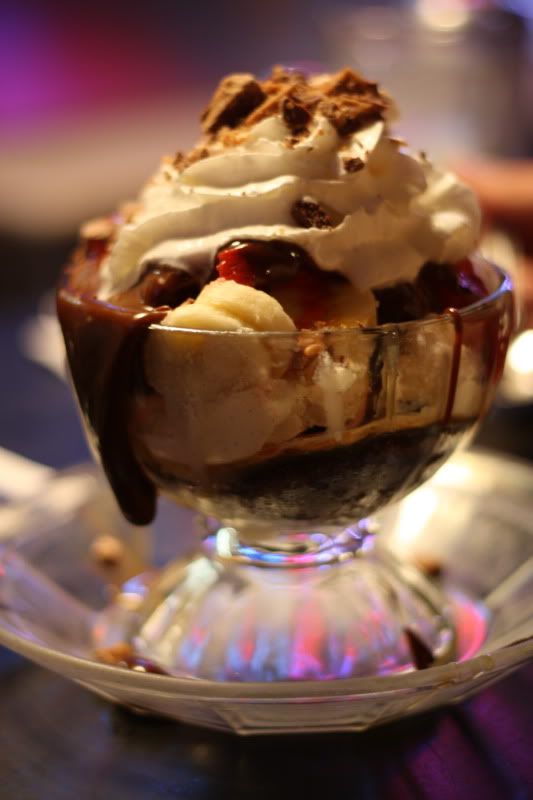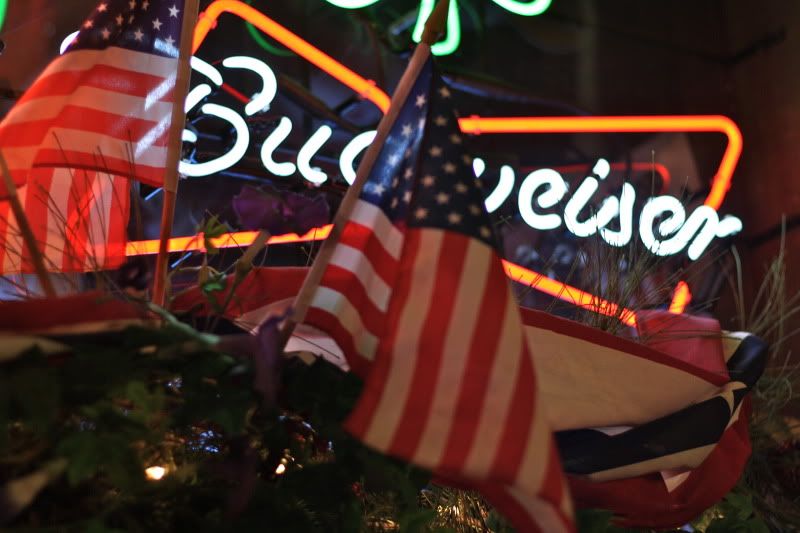 Outfit Details
:
1970s mustard yellow cardigan: thrifted
cream silk blutton up: thrifted
Levi's
Brown leather loafers: thrifted
Sunglasses: thrifted
T
he last batch of my photos from Cayucos. We took a bit of stroll on a semi private beach near town and happened upon a hurt sea lion. You can't really see, but there is a long barb through his snout. Luckily, there was a marine life rescuer person who had been looking for him so hopefully he got the help he needed.
Other than that, we did lots of bike riding while we were in town. We ate at Rudells; they have the best smoked fish tacos. Sort of unusual but they put very thinly sliced apple in the taco and it shouldn't work but it totally does. Delicious! After dinner we headed over to the Shanty and got dessert. Pictured is the cow patty sundae that Grant and I split (which was a half order, if you can believe it) and it was great. I've been on such a sundae kick (fact: up until three years ago I had never had a milk shake because I thought they were too plain and would always opt for a sundae instead) and the cow patty did not disappoint. It had chocolate cake in it and toffee bits with lots of hot fudge and caramel. A+