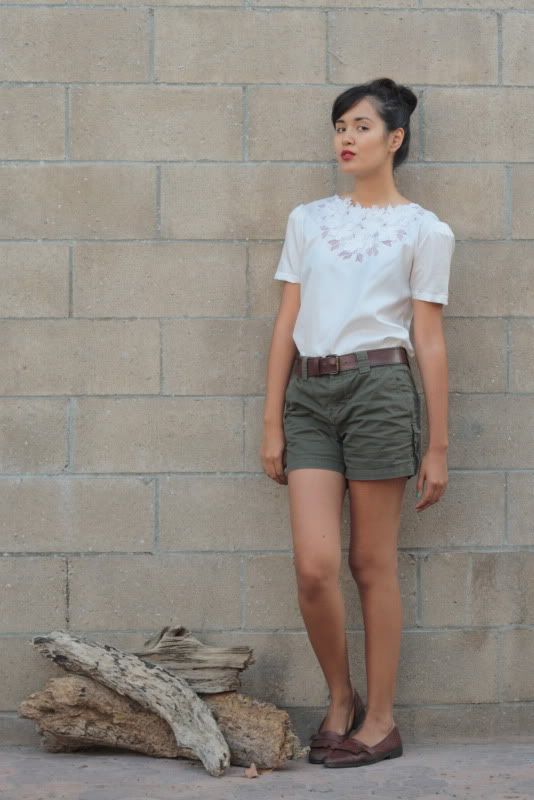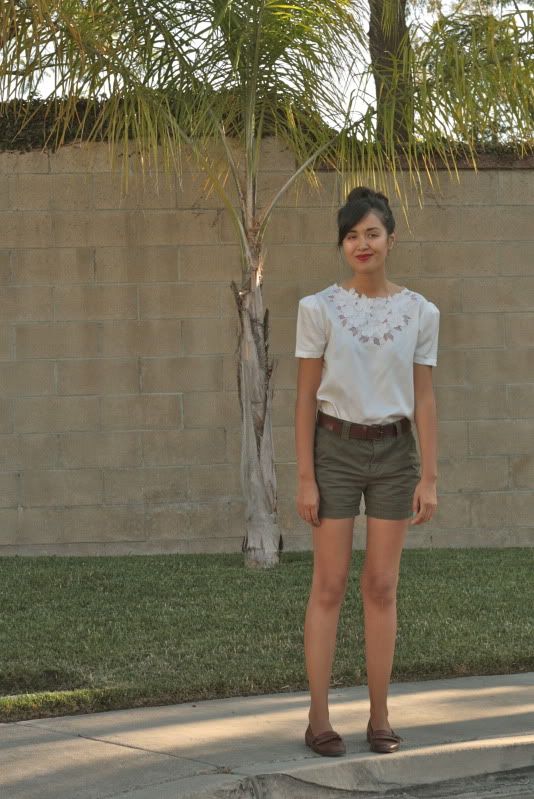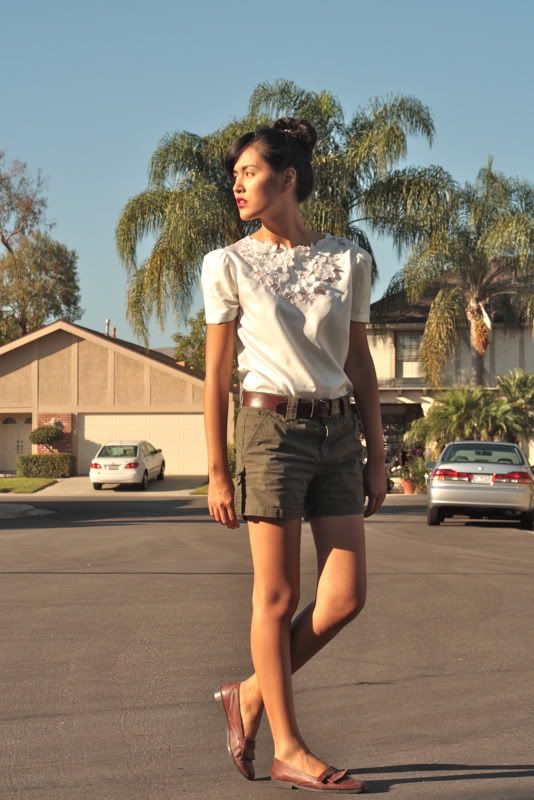 Outfit Detail
s:
Shorts C/O BB Dakota
1980s white top with floral cutouts (altered sleeves): thrifted
Brown leather fringed loafers: thrifted
Brown leather belt: thrifted
F
irstly, thank you so much for all of your well wishes regarding my last post! I'm pleased as punch and can't wait to share with you all some of the fun things that the partnership will bring :)
Grant is currently printing like a mad man for a group photography show that's going down in Seal Beach on Friday which means I'm left to my own devices photography wise (and adventure wise) so more cinder block wall and outfit photos for you all. I know, thrilling. I posted about this particular blouse a while back, it has the best floral cut outs on the front of it. No detail shots since my camera was being strange but trust me when I say the front's good. Ahh Grant's at the door right now so I have to run! Bye!