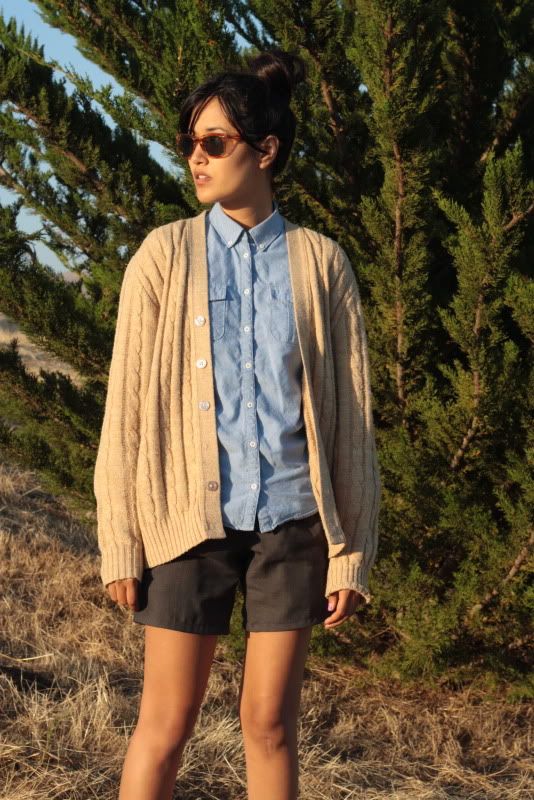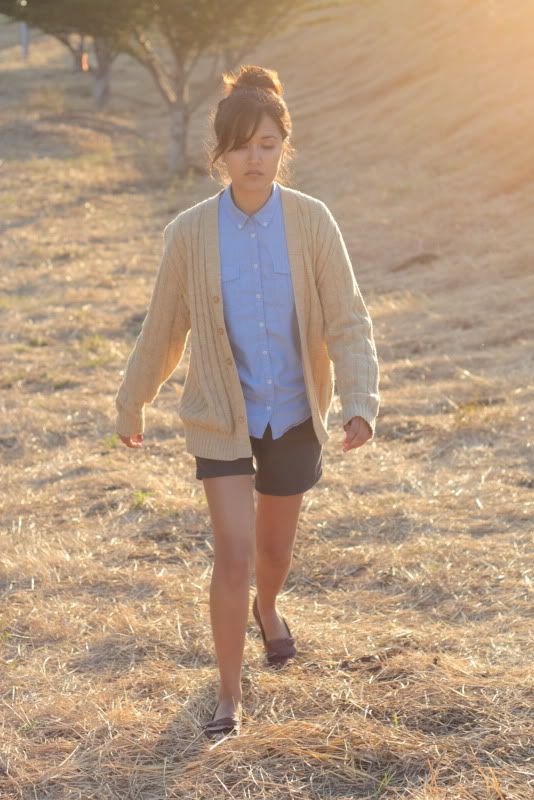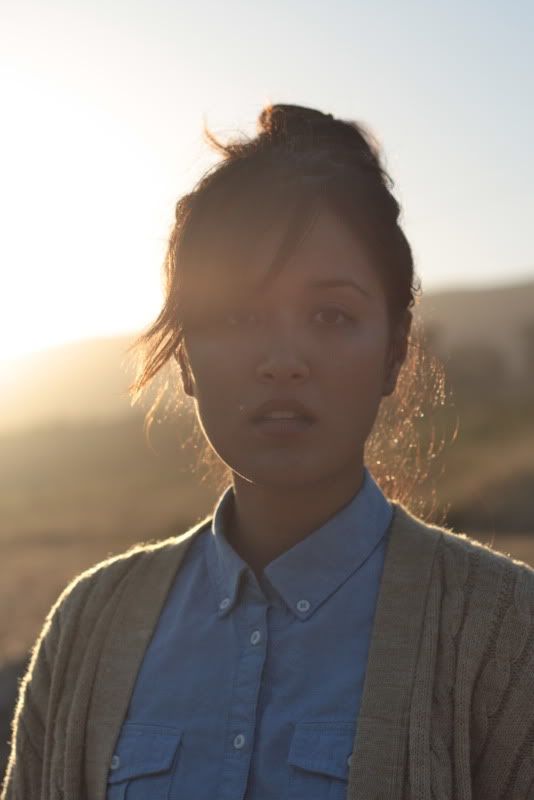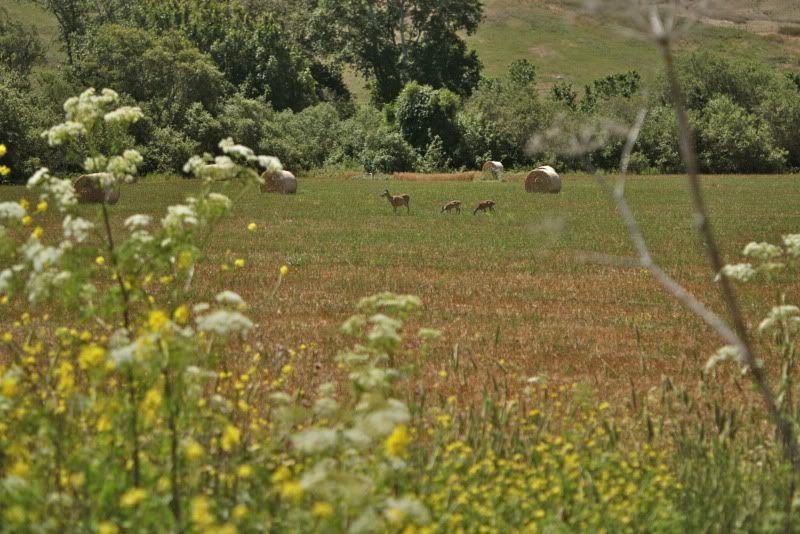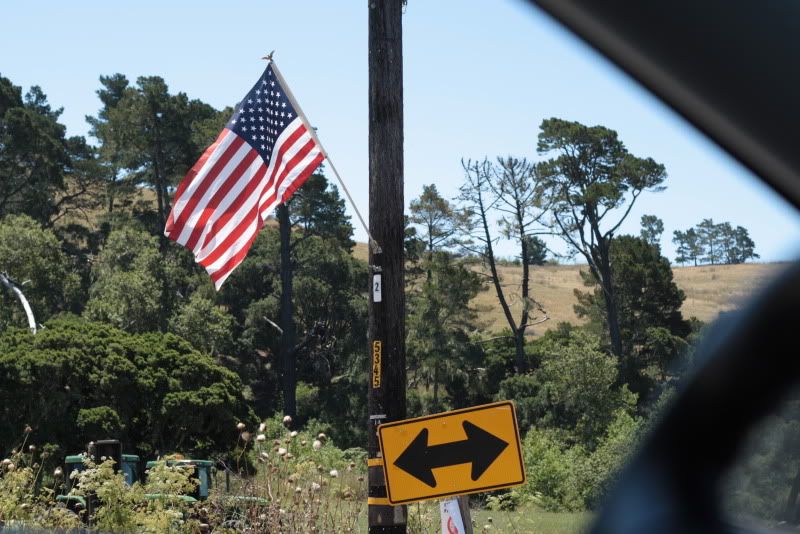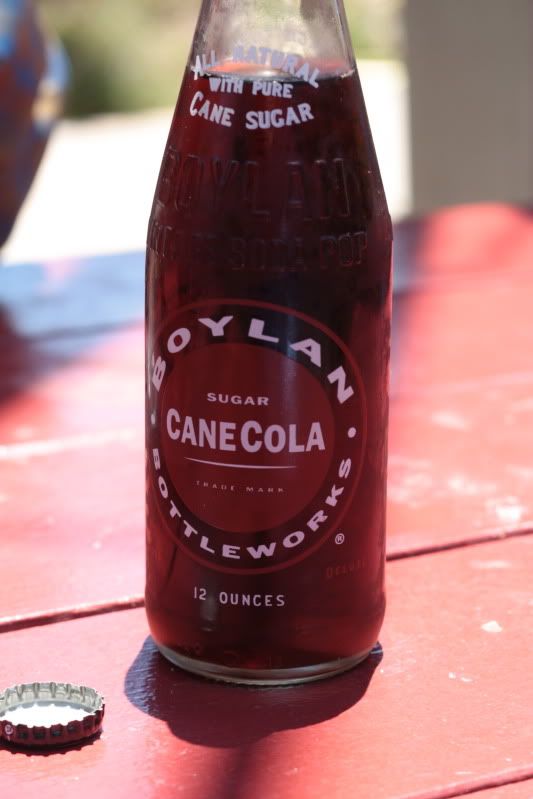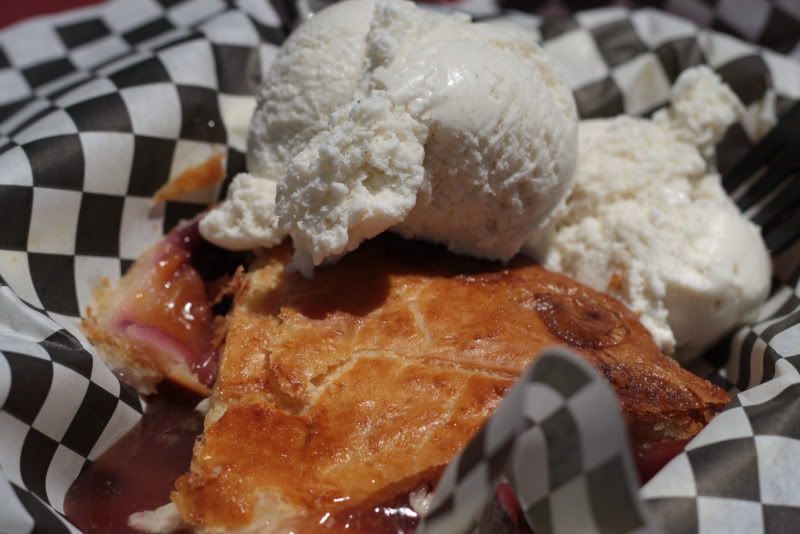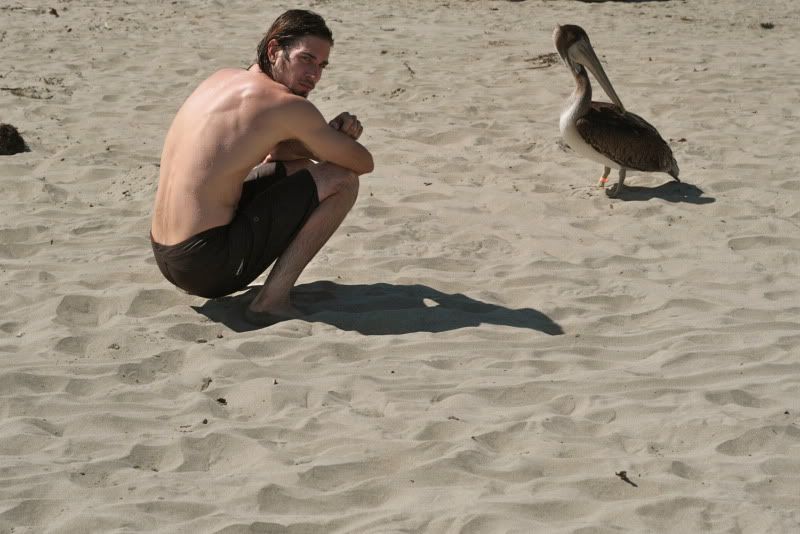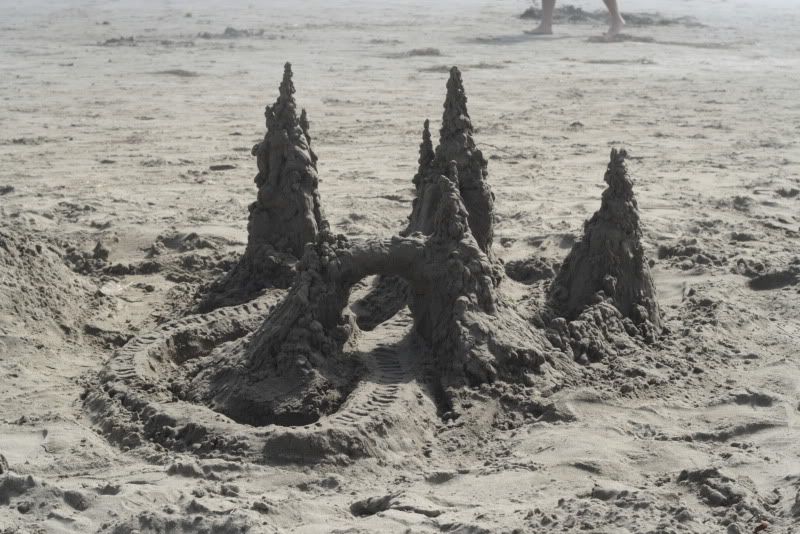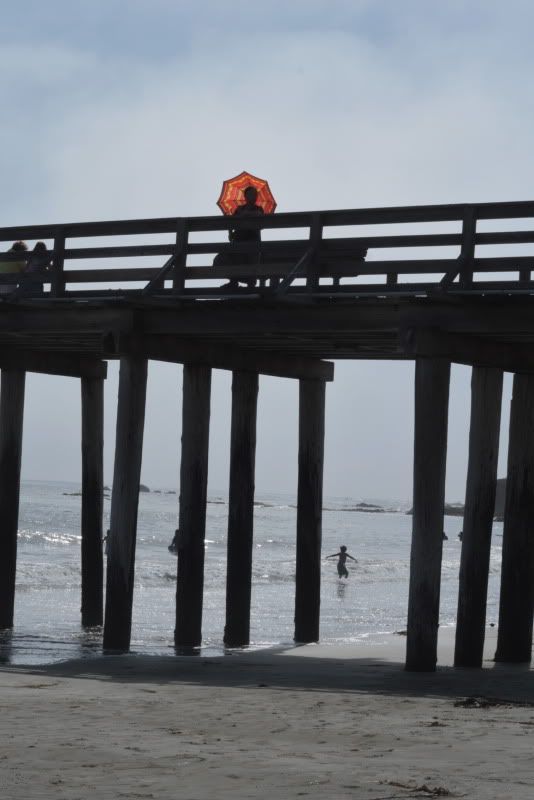 Outfit Details
:
Blue button up: Mango
Shorts (altered grandpa slacks): thrifted
Cable knit cardigan: borrowed from Grant ;-)
Brown leather loafers: thrifted
vintage sunglasses: thrifted
T
his day we drove to Cambria which is another cute little town near Cayucos. We've been before but I wanted to go back especially to eat at Lynn's which has the best pies! I got a slice of peach-blue (a la mode, of course. There's really no other way to eat a slice of pie...) and Grant got the ollalibery, which is what they're known for. Not pictured is the delicious veggie pot pie we both got with a side of mashed potatoes. I think I could eat mashed potatoes everyday and never get sick of them.
As we drove through the hills Grant and I spotted a mama deer with two of her babies just nibbling on some grass, it was too perfect.
In other news, I have a bunch of DIYs lined up--can't wait to get started on them (crystal bullet necklaces, driftwood terrarium, how I salvaged the most amazing 1940s silk floral day dress that I found thrifting in San Luis Obispo for $3--best find of the year), and other fun things.
P.S. I updated the store with lots of cute skirts and blouses (and methinks I'm going to do a store credit giveaway soon so keep your eyes peeled for that!) Check things out
HERE