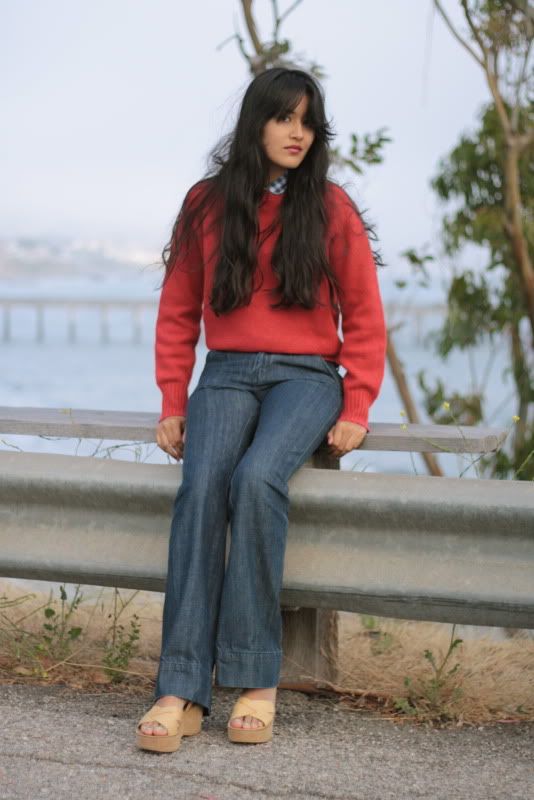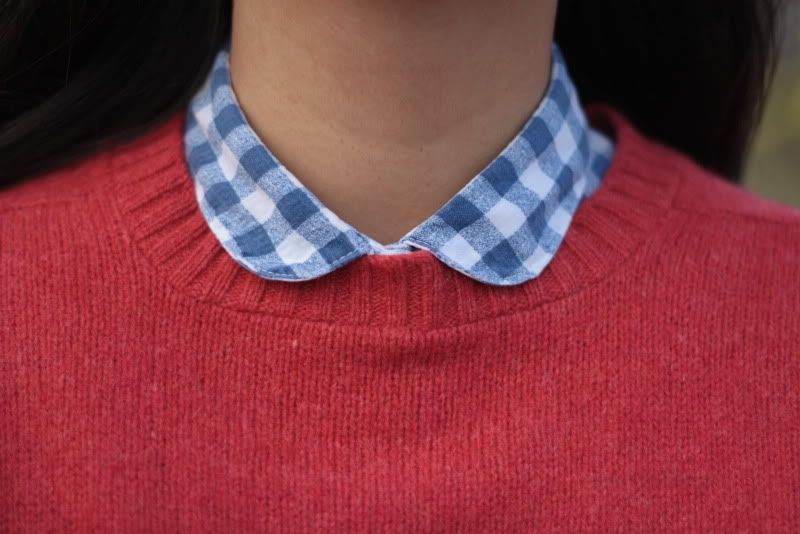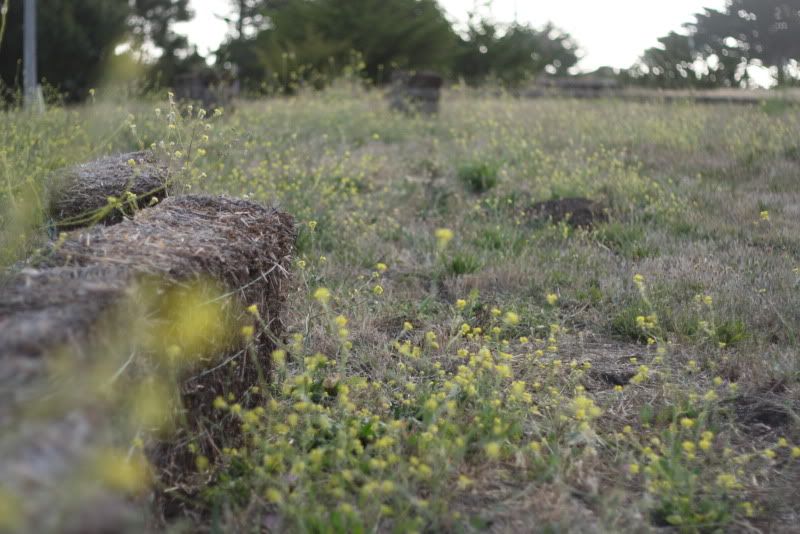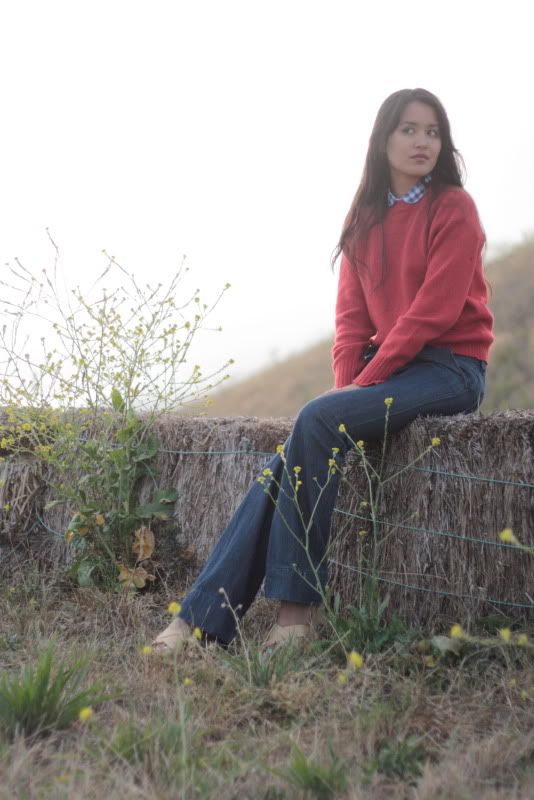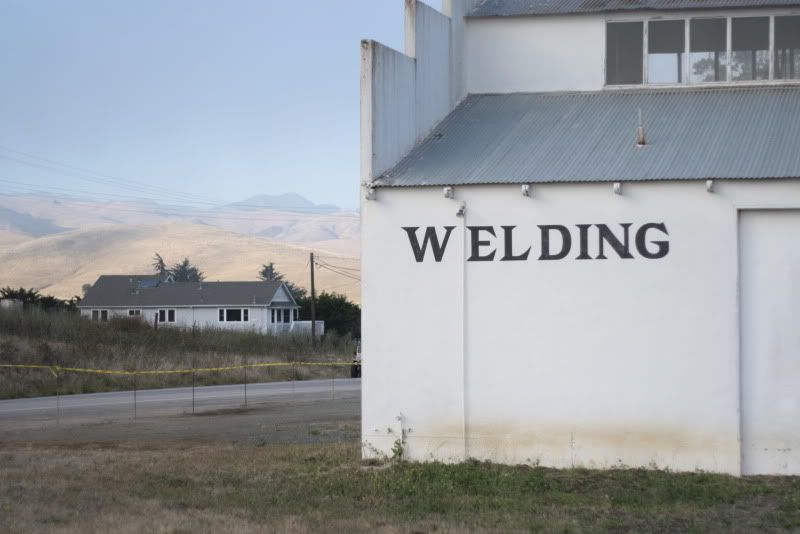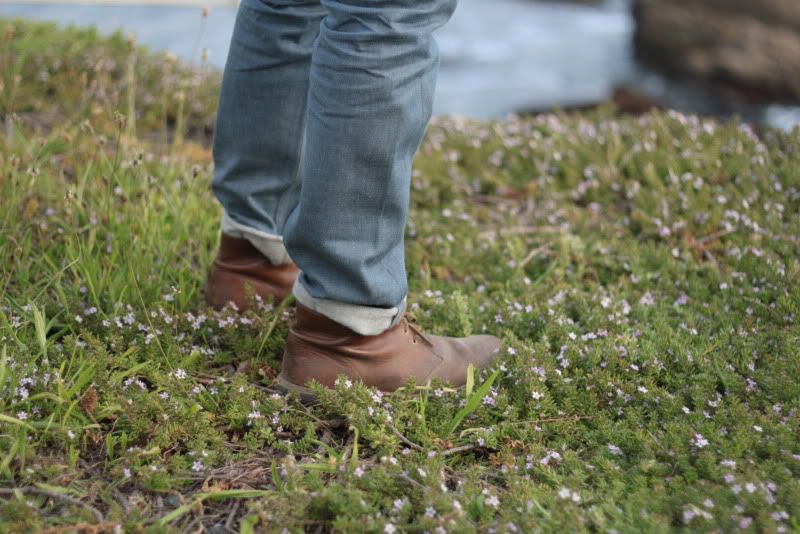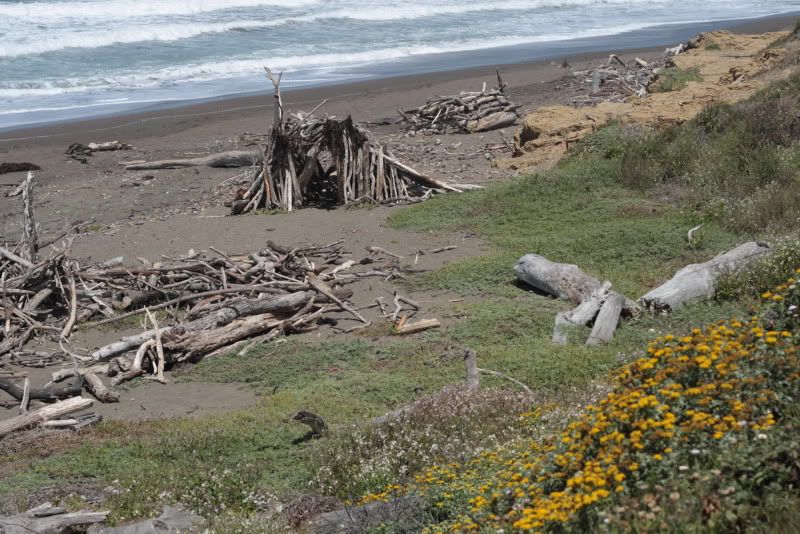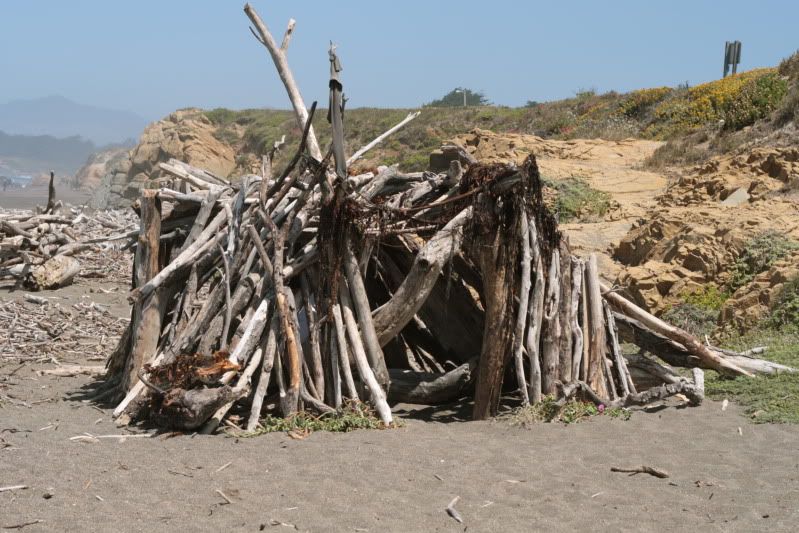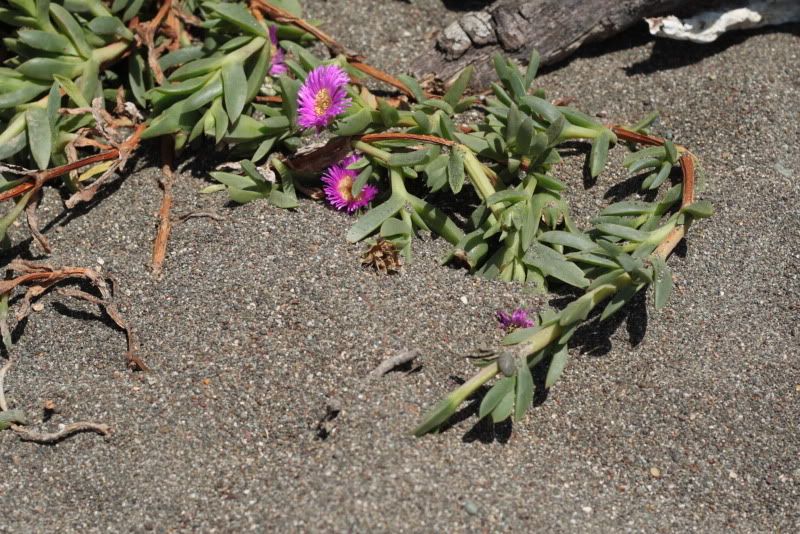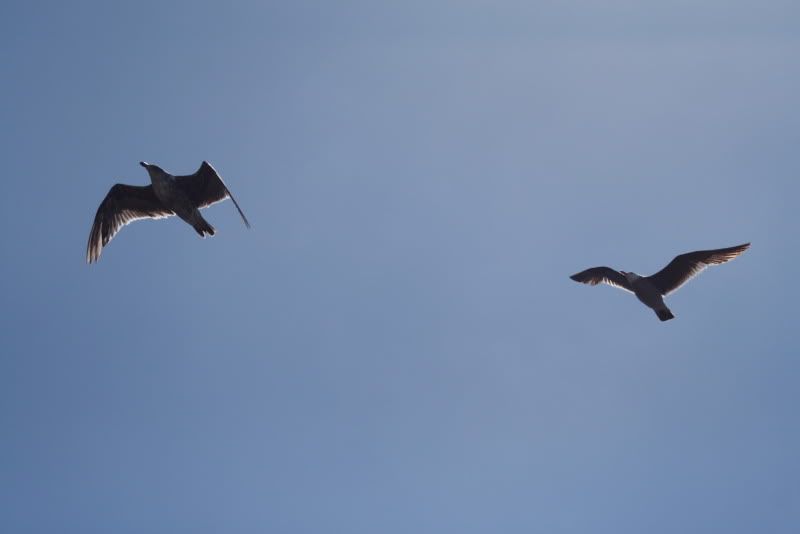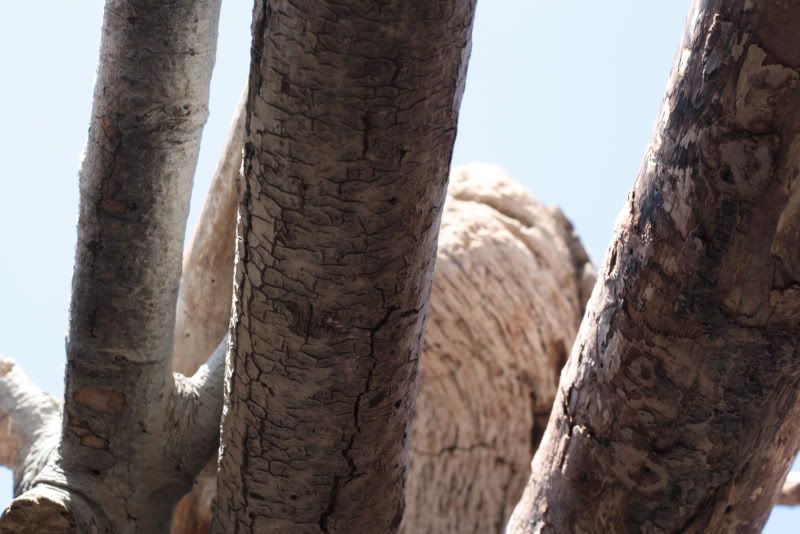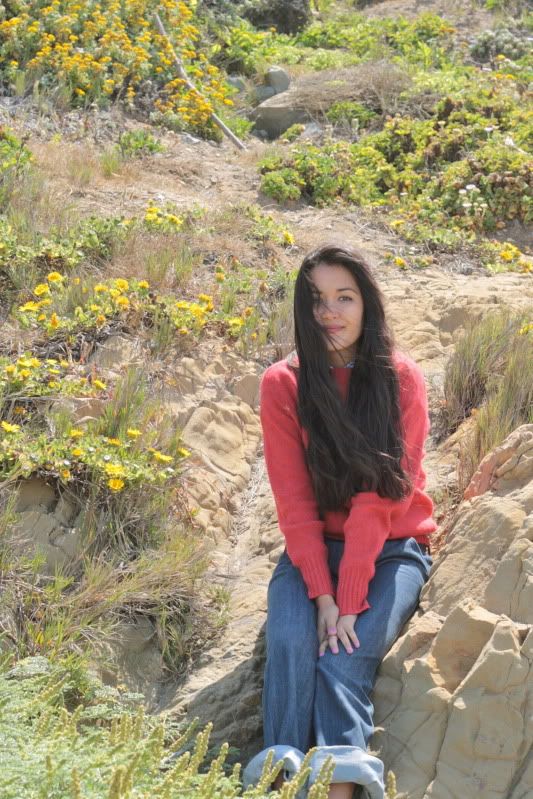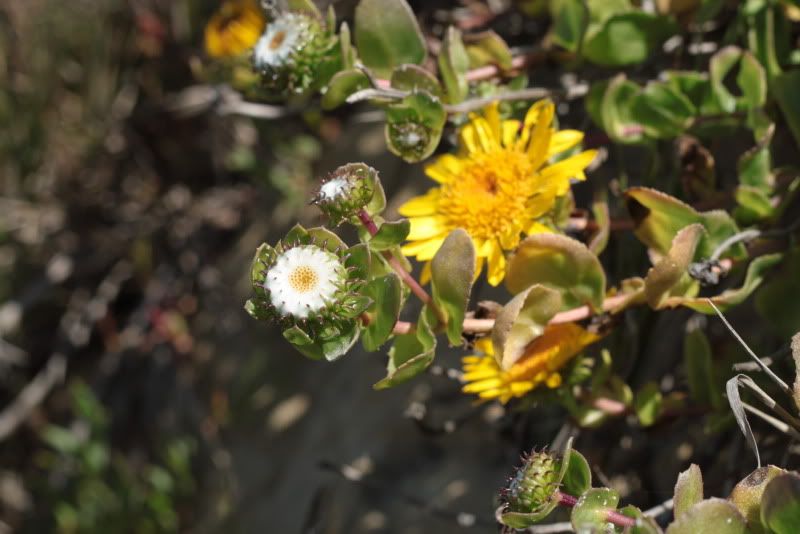 Outfit Detail
s:
1970s blue gingham peter pan collar blouse: thrifted
1960s coral sweater: thrifted
Wide leg trousers: Old Navy
Kork Ease sandals: thrifted
T
his day we went to the driftwood beach near Cambria in hopes to find the perfect piece of wood to complete the succulent terrarium that I've been thinking about in my head (perhaps a DIY to come?) and guess what? We found not one but three perfect pieces--success!
Someone had made a driftwood hut on the beach which was neat and some sort of square driftwood pyre/table thing...I'm not too sure what its purpose was.
I love that the beaches here have wildflowers that grow basically on the beach, it's the perfect mix of desert and seaside and it makes me glad to live in a state that has such a diverse range of scenery. Also, I always have to comment on how nice the air smells in this part of the world. The flowers and coastal sage and greenery mixed with the scent of the salt air is a favorite of mine, there's really nothing like it.
In hair news, I'm seriously contemplating cutting it all off. I had short hair (chin length) around three years ago and the lady gave me a bowl cut and I swore never again would I succumb to the temptation. Well I suppose time heals all wounds because I'm starting to think that an Alexa Chung-esque cut (real imaginative, I know) wouldn't be toooooo bad. What do you guys think?