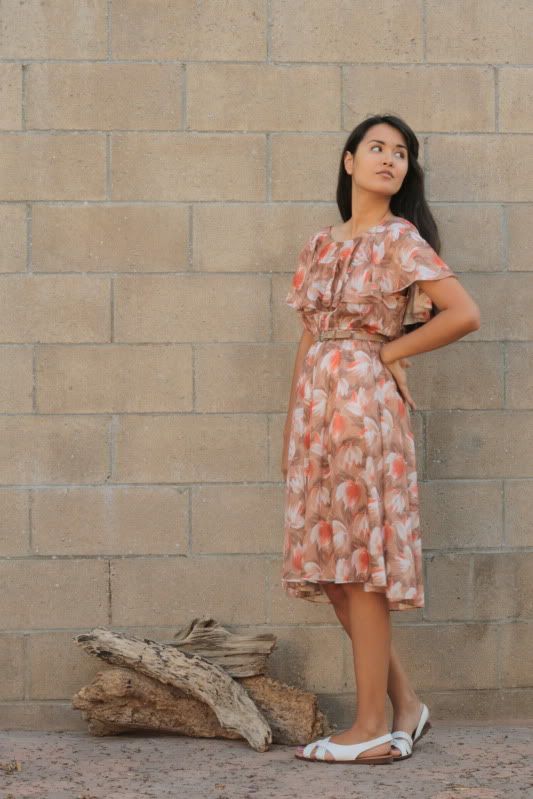 Outfit Details
:
1970s flutter dress: pile sale
1980s white woven leather sandals: thrifted
Tan skinny belt: thrifted
W
hat is this exciting news that I speak of? Well, I guess you could say that
I'm a part
of the just launched Lucky Style Collective!! I know, say what?? The Style Collective is made up of fifty bloggers writing 'bout fashion, beauty, crafty stuff, photography and lots of other interesting things. Being part of the Collective means we get to work closely with Lucky Magazine on oodles of fun projects online and in print. In fact, I got to work on something that's coming out in the September issue which I can't wait to post about ;-)
Besides little old me, the Collective includes some of my favorite bloggers within it's ranks such as
Fancy Treehouse
,
Calivintage
,
Childhood Flames
,
Color Me Nana
and many more. It's crazy to think that I'm sort of in league with these bloggers since they're super legit and I'm all over the place, but maybe that's part of this blog's charm? Eh?? Anywho, color me flattered.
P.S. A snazzy
article
about the Style Collective in the NY Times