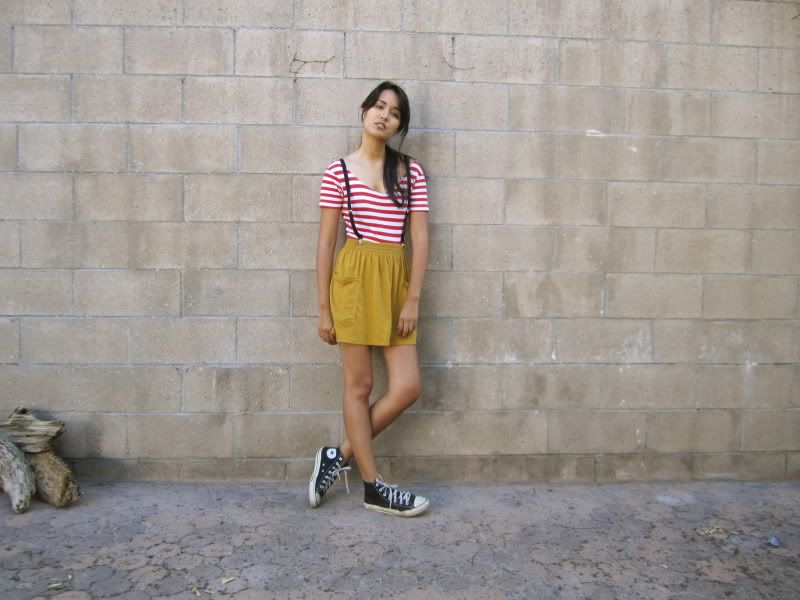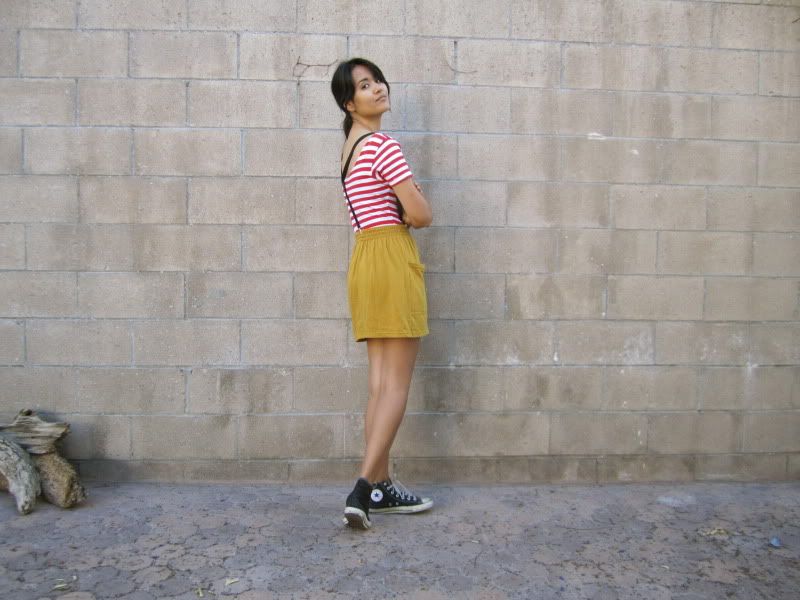 Outfit Details
:
1980s striped blouse: thrifted
Mustard American Apparel skirt
Skinny suspenders: Hot Topic (haha)
Ancient Chuck Taylor high tops
N
othing too spesh, just two quick snaps of my outfit from the other day. Next to me is the pile of drift wood logs Grant and I found a few weeks ago that we are going to turn into terrariums. Note to self: stop being lazy.
I've been on a reading quick lately. I finished Just Kids by Patti Smith and now I am simultaneously reading Norwegian Wood by Haruki Murakami and a Zelda Fitzgerald biography by Nancy Milford. Are you guys reading anything good lately? Any recommendations?