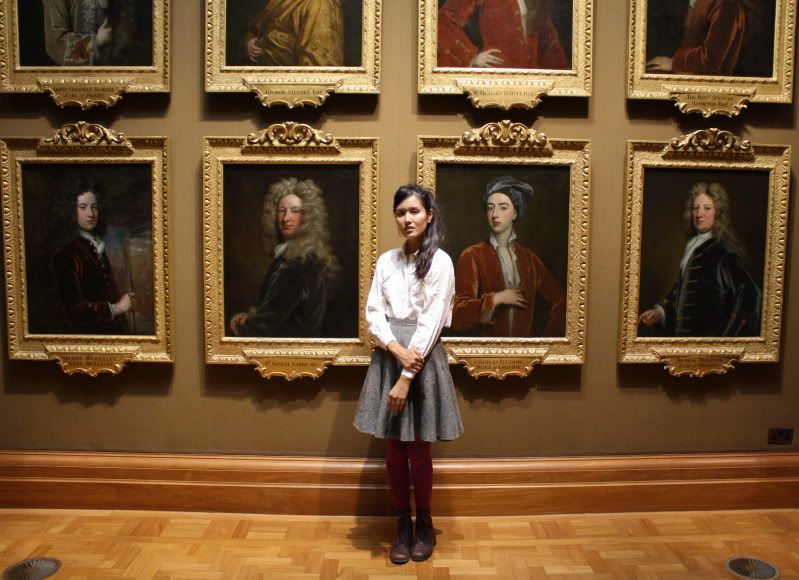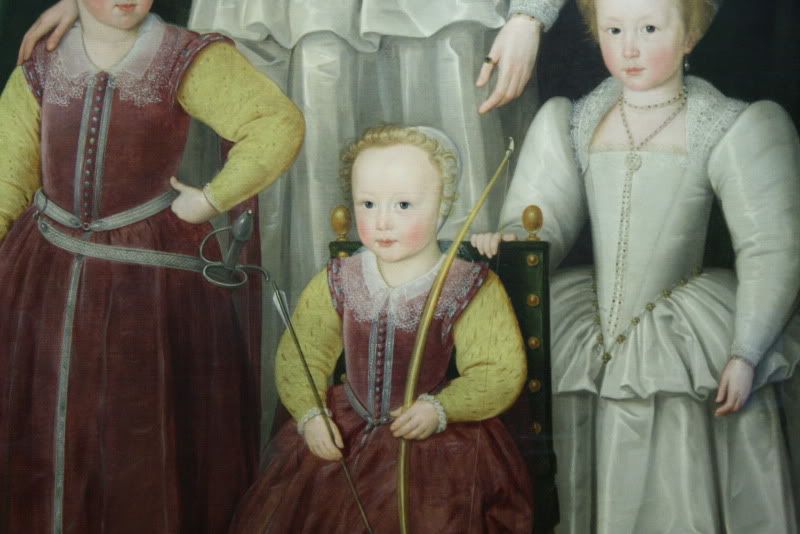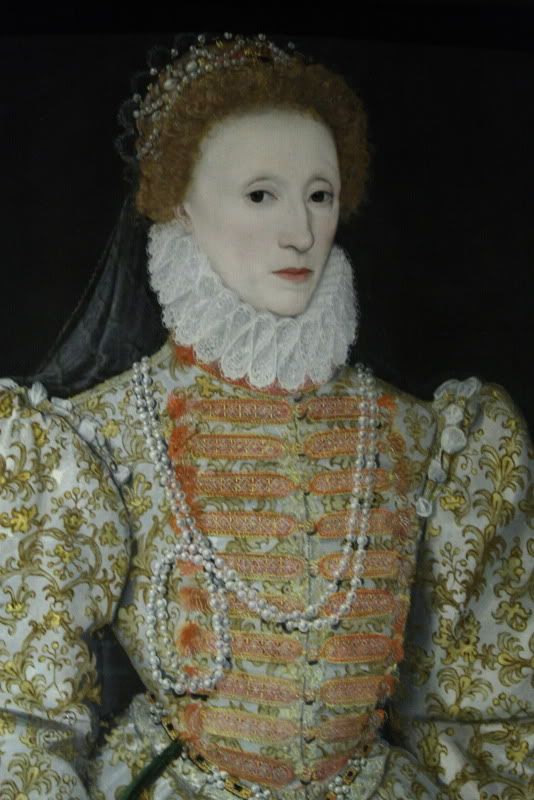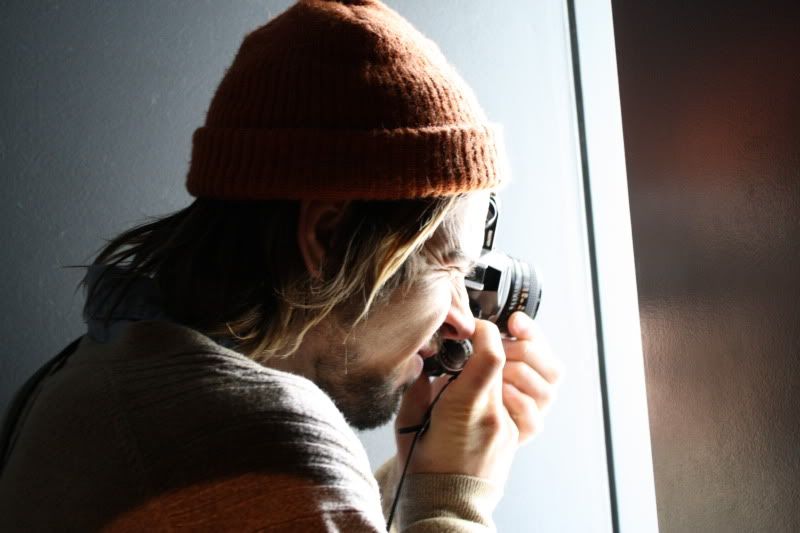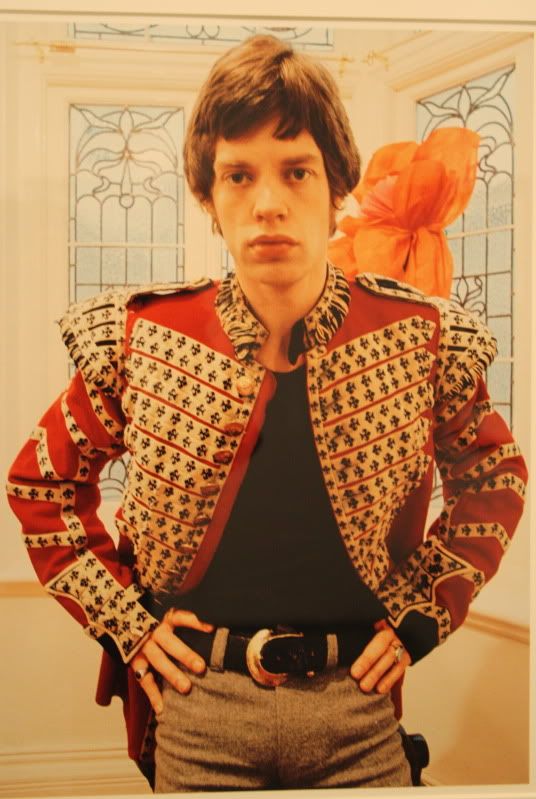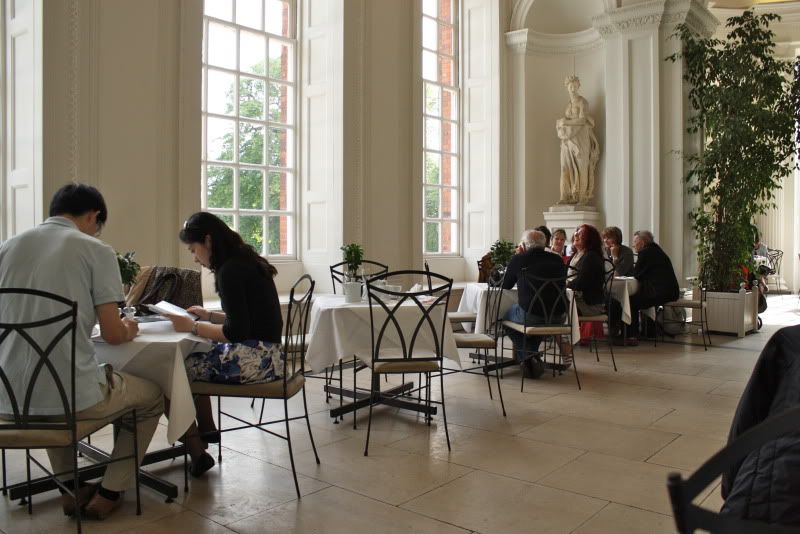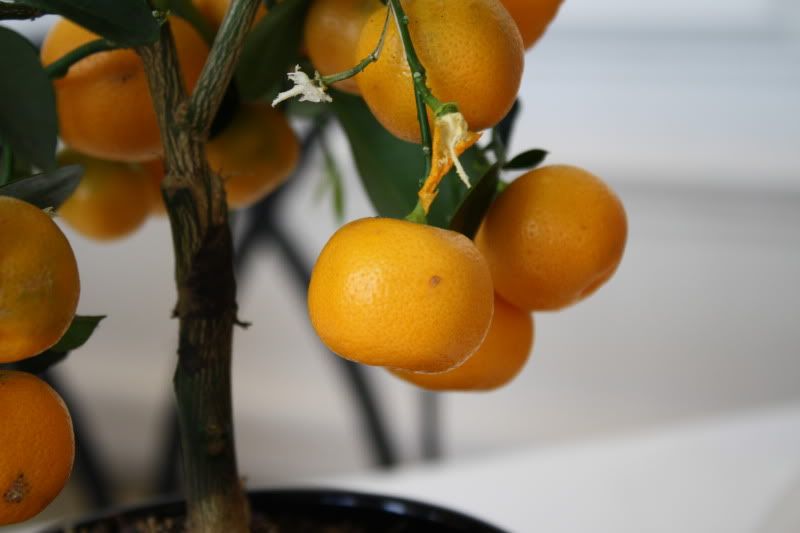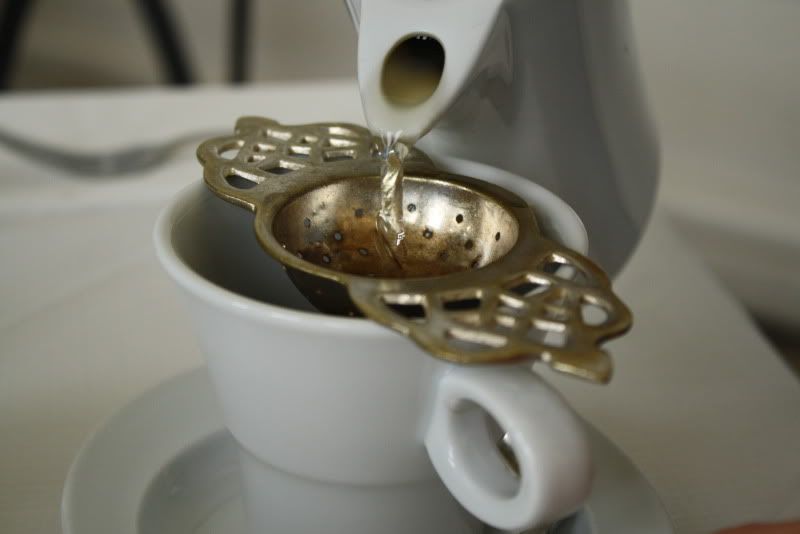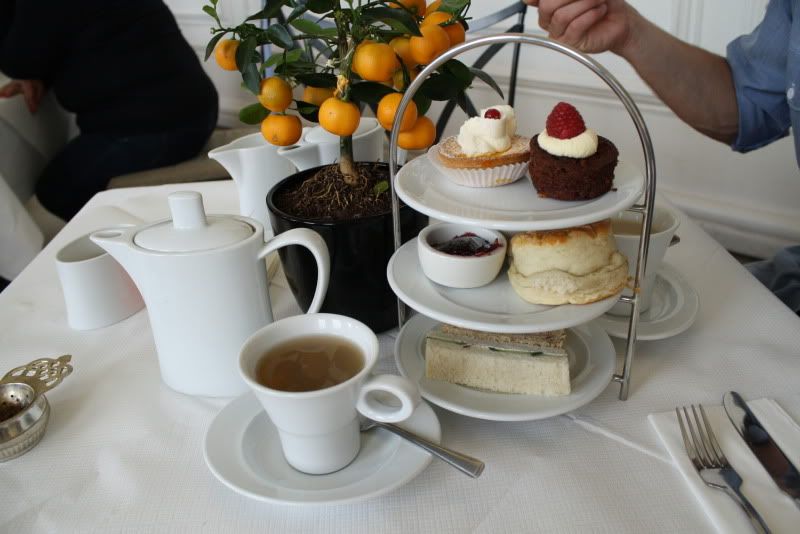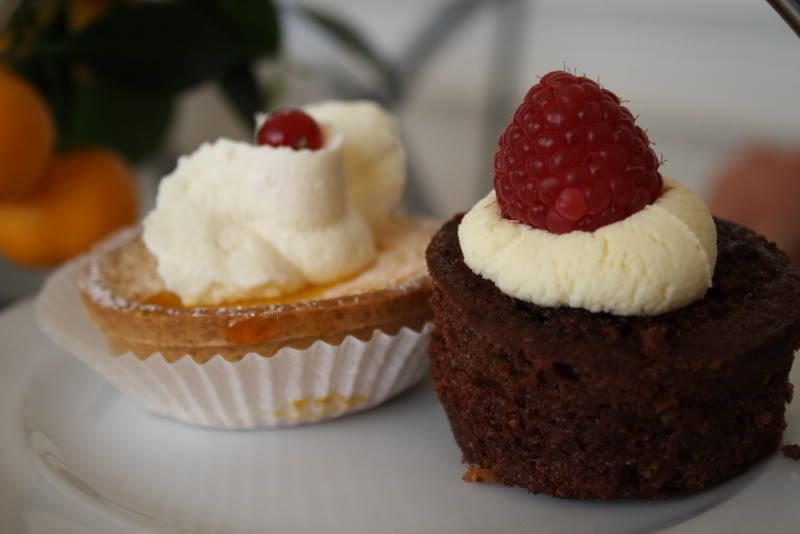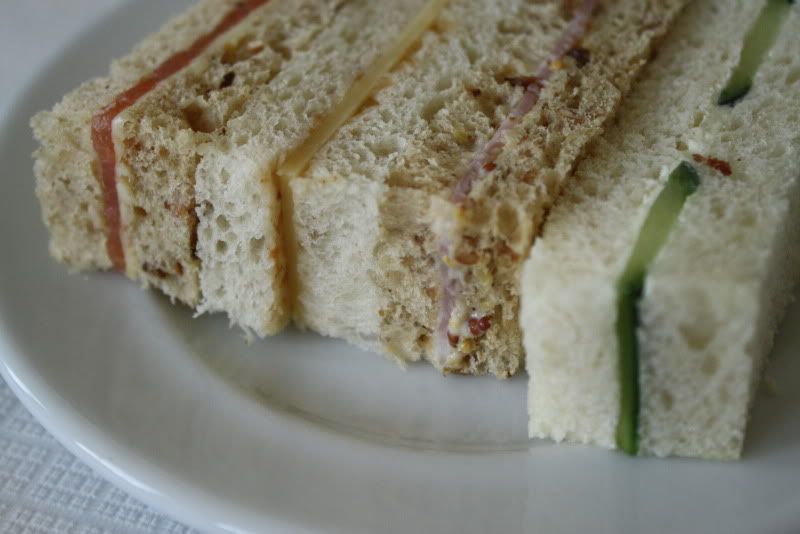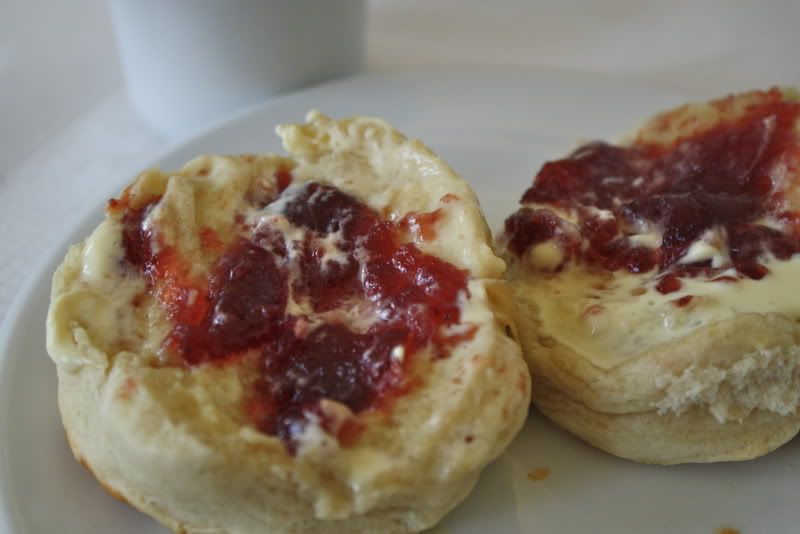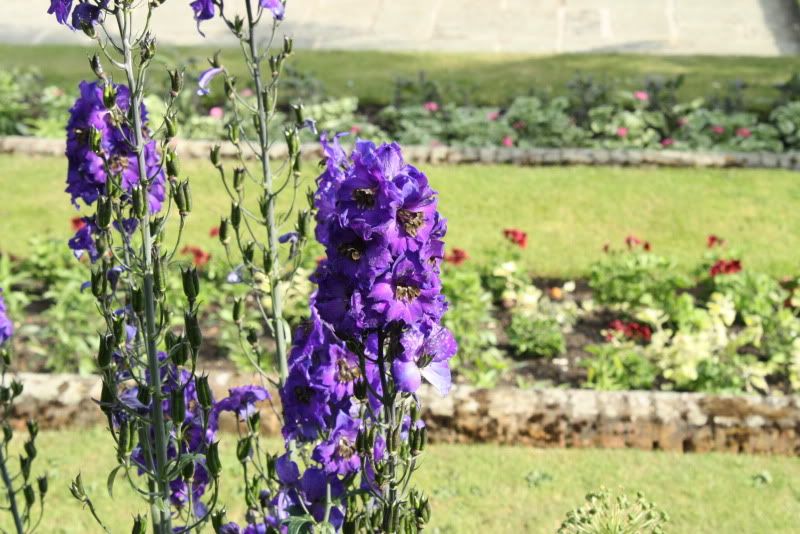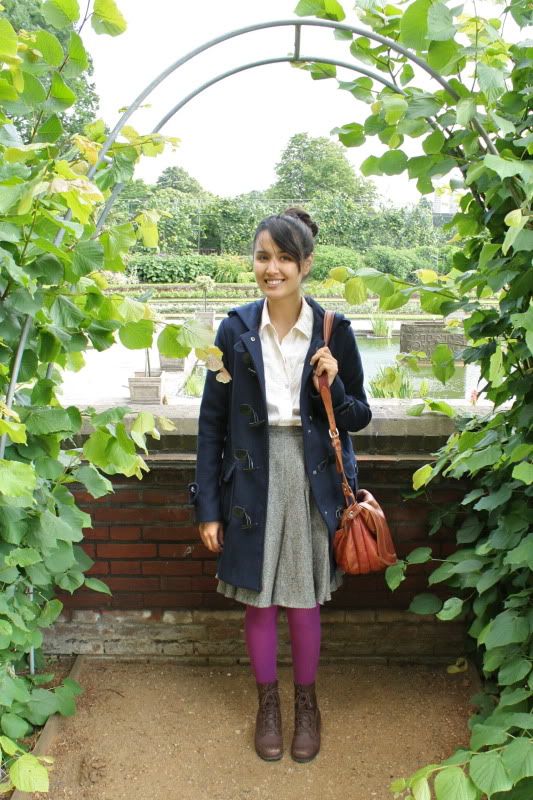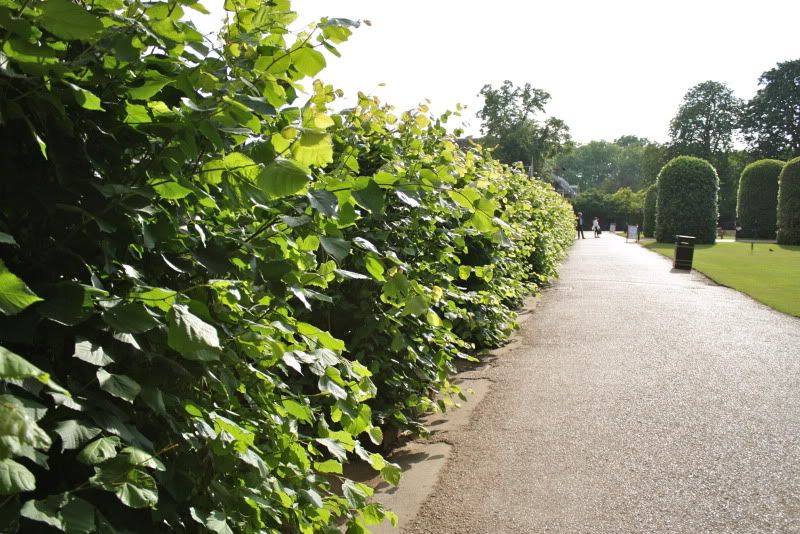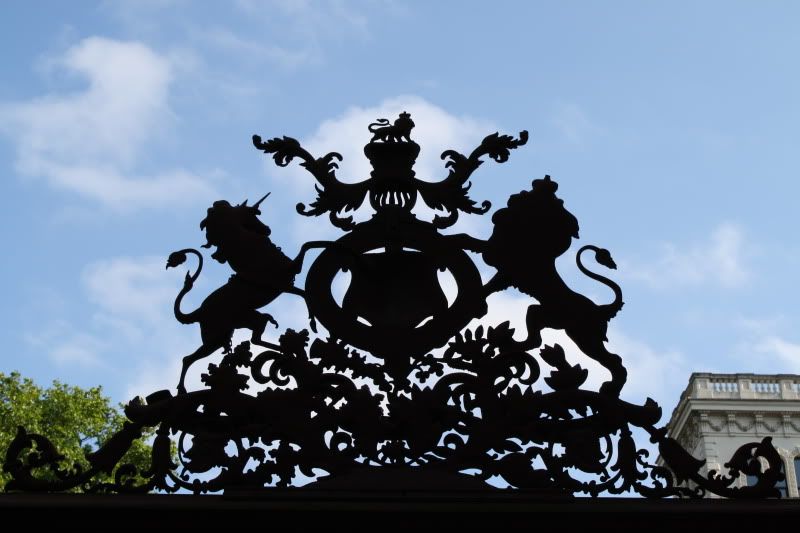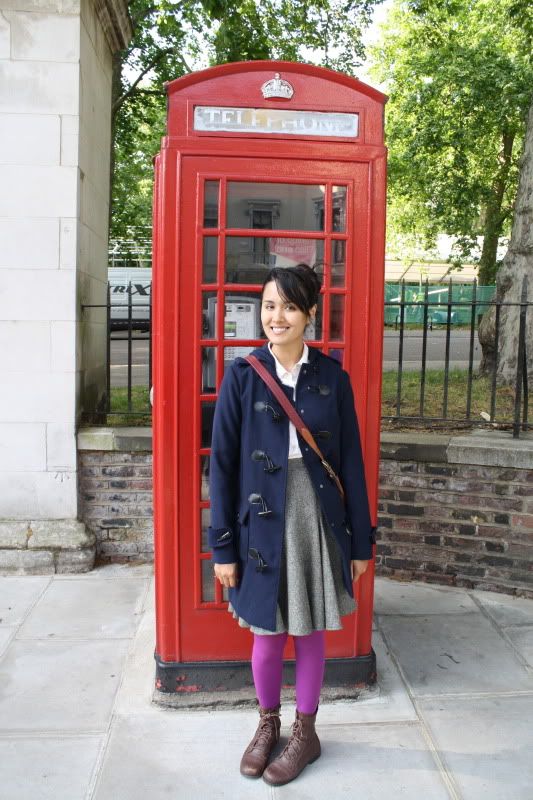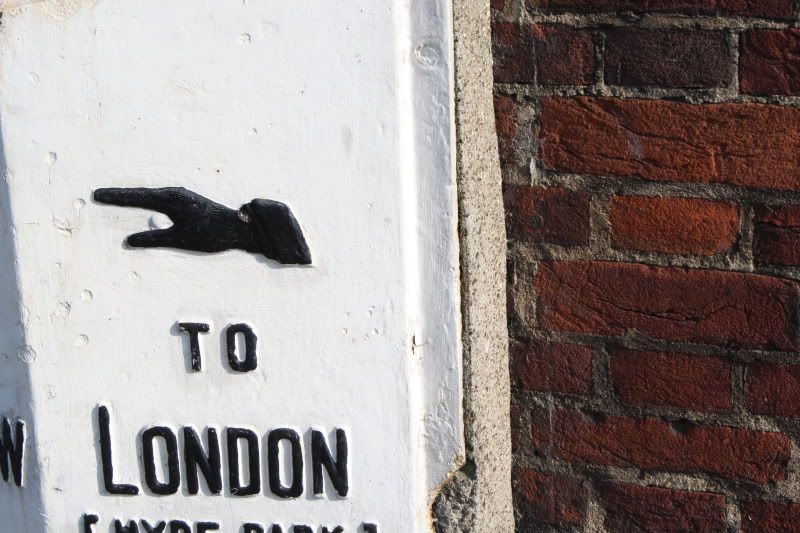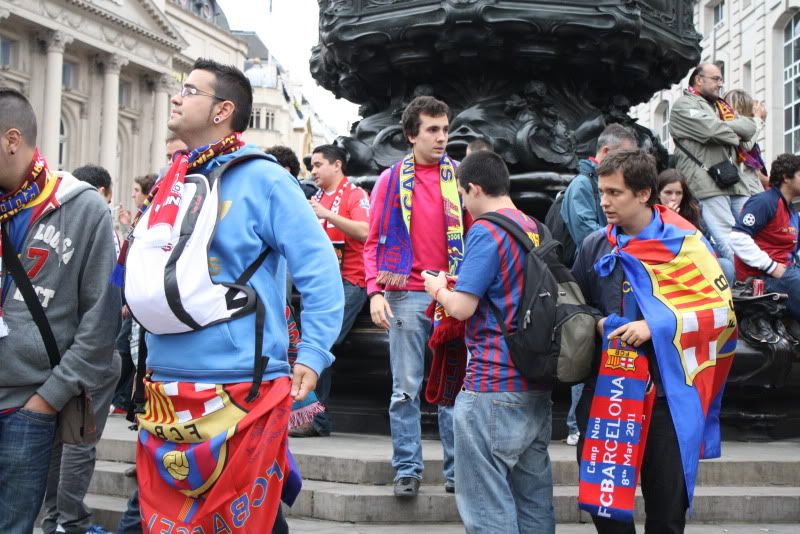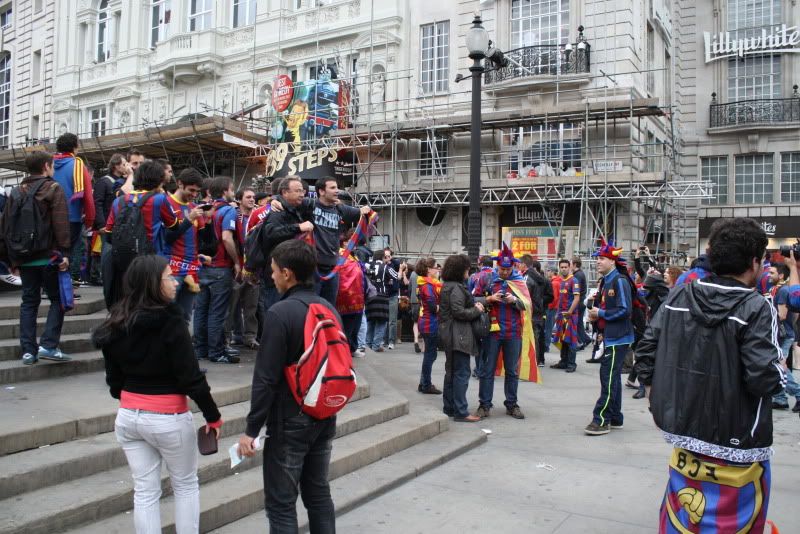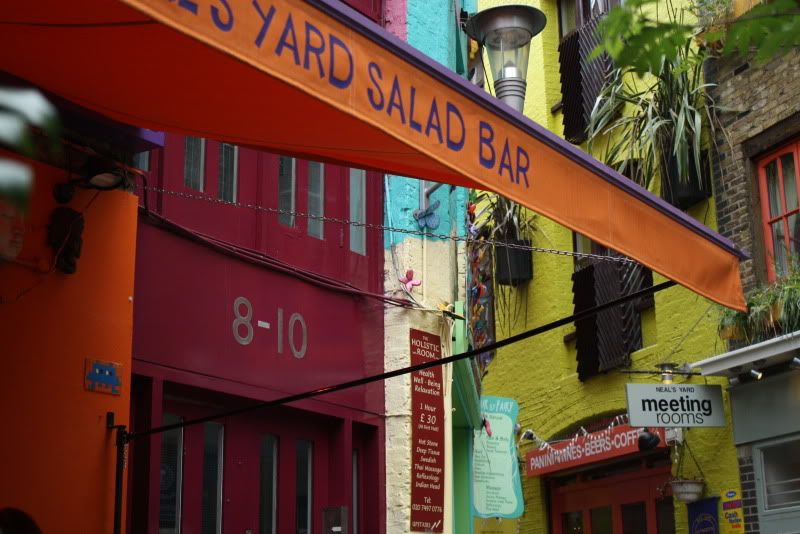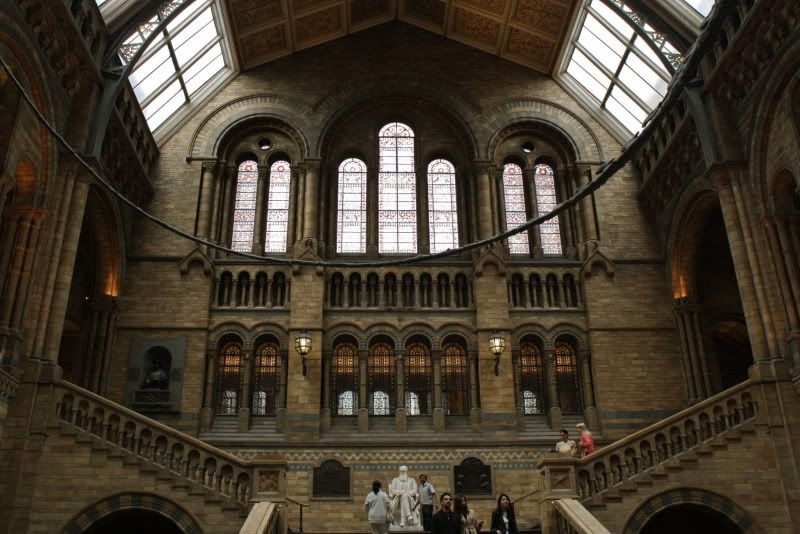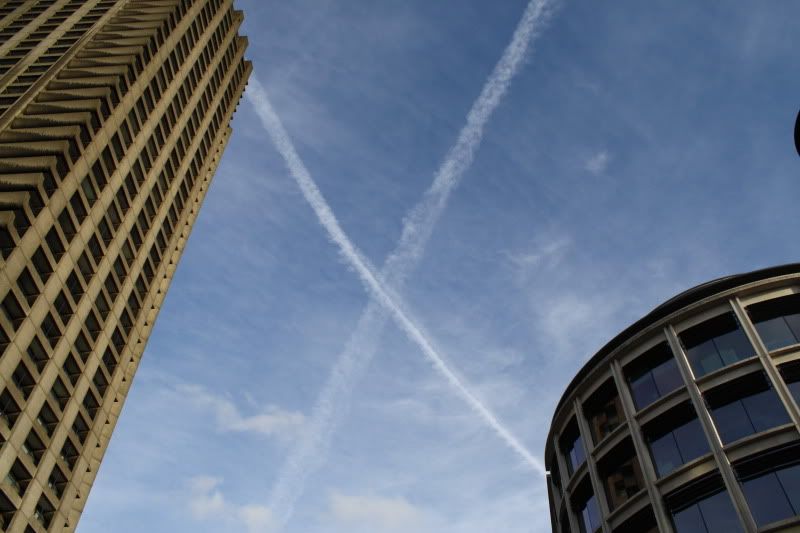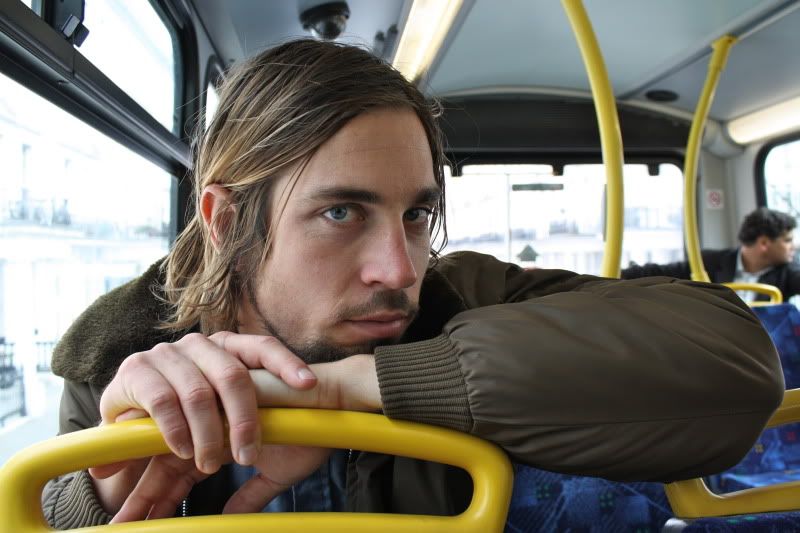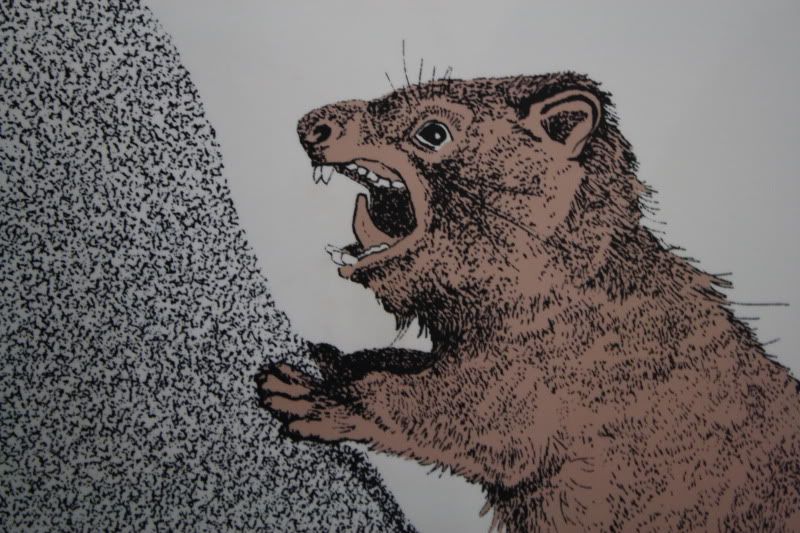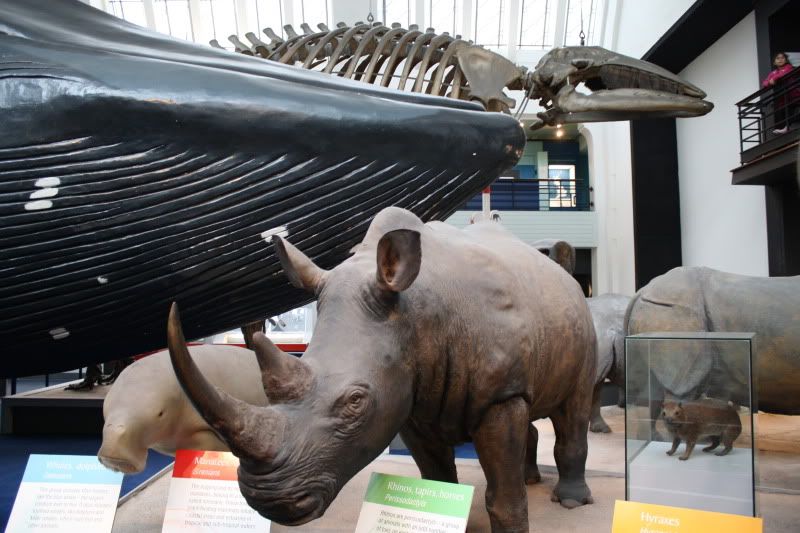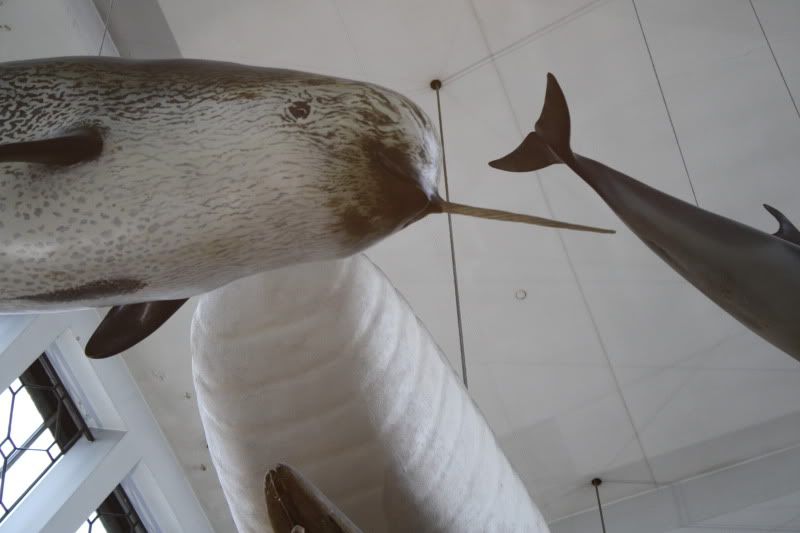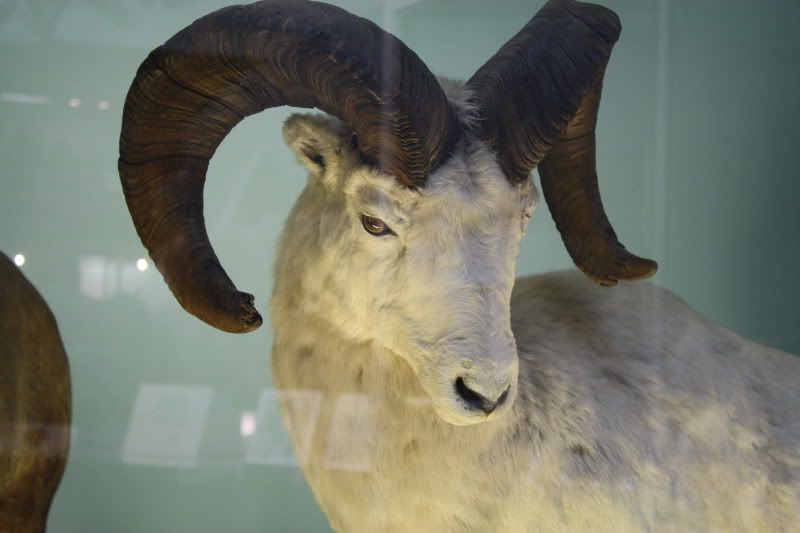 Outfit Details:
Navy blue peacoat: C/O BB Dakota
White silk button up: thrifted
1960s wool skirt: thrifted
Magenta tights: Target
Brown boots: Target
Leather saddle bag: Rosebowl Flea Market
W
ell it's finally happened, I've exhausted ALL of my Europe photos. We were in Europe during the month of May and I just now finished posting. Sheesh.
This post is actually a few days worth of photos, not everything is taken on the same day! Let's see...we went to the Natural History Museum which was fun. I really like these sorts of museums because of all the taxidermied animal displays and I definitely was not disappointed. I AM, however, sad that we never got to check out the Victoria and Albert museum which looked really cool but I guess that will be for next time, right? I had to make the executive decision of either going there or getting tea and the tea won out. Obviously a pretty touristy thing to do but I was a tourist so it couldn't be helped. I'm not above sight seeing and engaging in corny activities such as standing in front of any sort of foreign landmark...as pictured in many of my Europe tagged posts.
The Orangery at Kensington Gardens was recommended to me by my friend Cailin and originally she was supposed to come with but due to some sad technological misunderstandings I ended up going without her (it's all good though since we're meeting up when I go to NYC next month!). Anyway, I thought the place was cute and decently priced and the scone and clotted cream and jam...geez louise! If they had that here I would eat one every day. The closest I've ever seen is a scone from Starbucks and they always look sad and gray and rock hard. Gross.
Other than that, if my memory serves me correctly we spent time at the National Portrait Gallery which was very pretty and opulent. During our time we also took a short jaunt to Neil's Courtyard where Ed said his friend saw Morrissey just a few days before. He was ascending some sort of secret private staircase and his friend who was the only other person using the stairwell, desperate to share a few words with him, asked him how he was doing to which he replied (in textbook Morrissey fashion, filled with haughty disdain and ambivalence), "Average" as he sashayed up the stairs. How good is that?
P.S. Enter my
giveaway?