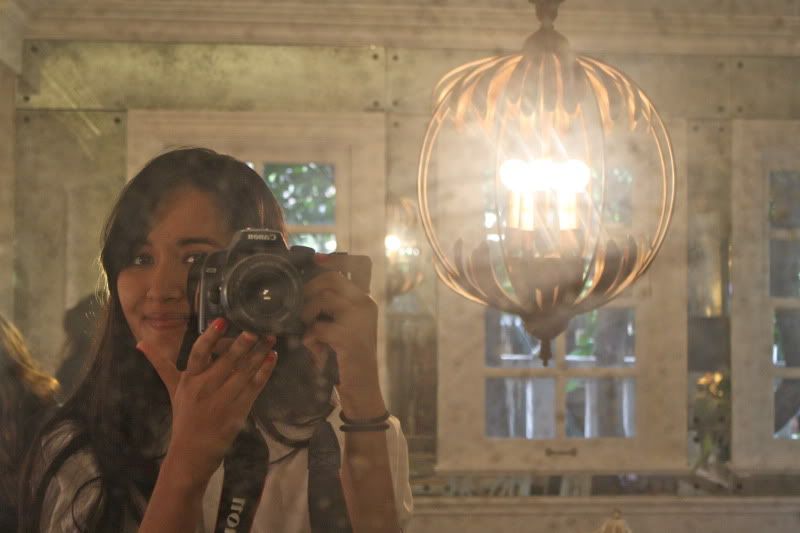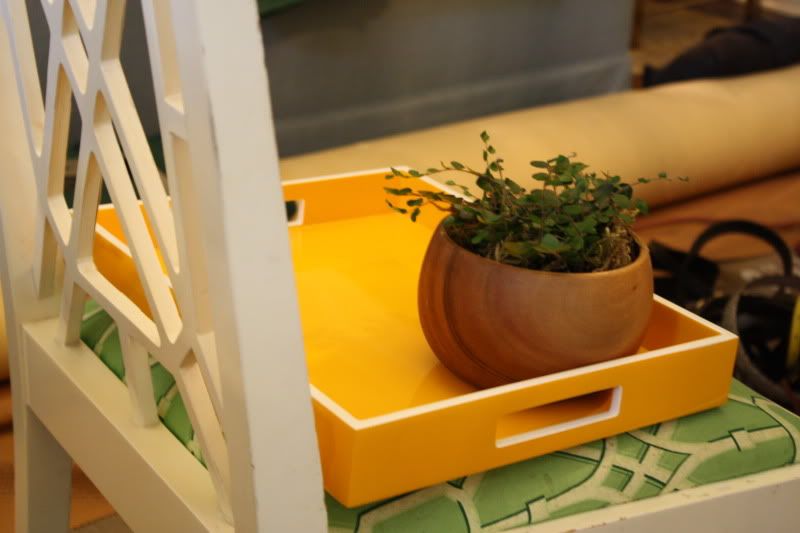 Outfit Details:
Little girl's school uniform blouse: thrifted
1970s navy blue high waist slacks: thrifted
Brown fringed leather loafers: thrifted
S
o this was the exciting project I got to be a part of concerning
Lucky Magazine
's September issue! I got an e-mail in June asking if I would like to hang out and document the shoot for the magazine's Lucky Life feature and of course I said yes. The shoot took place in Pacific Palisades at the crazy amazing home of Marlien Rentmeester who is Lucky's West Coast editor. I've never been to a "legit" magazine shoot so I didn't know what to expect (in fact I brought my best gal Chelsea, who is playing the ukulele in the above photographs, along for the ride) but honestly, right when I walked in the door I was greeted with so much warmth from Marlien and the rest of the crew that any sort of anxiety that I was feeling instantly melted away. Whew!
The Lucky Life feature is basically meant to showcase the stunning homes (not to mention decorating schemes!) of creative folk and if you can't tell, Marlien's home is out of control good. It is literally my dream home. I love her eclectic decorating style (mixed prints? quirky shots of color done in an unexpected but unique way? terrariums??? Get outta my head Marlien!!) and have definitely filed away (read: stolen) some ideas of hers for use in future decorating endeavors.
Besides the lovely digs, the wardrobe rack was, in my mind, a total thing of beauty. Every option was so light and playful and there was plenty of room for accessorizing outfits with the veritable bazaar of jewelry that was laid out on the table.
Anyway, this day was a total blast. Big ups to Marlien, John, and the Lucky team for arranging everything.
If you haven't already, you should check out the newest issue of Lucky! The Lucky Life feature is on page 154, and it was shot by Marlien's extremely talented sister Coliena Rentmeester (keeping all that talent in the family, eh?), it's definitely not a feature to be missed.
FOOTNOTE:
(my face is lookin mighty stern in these photos for some reason, probably due to CBF, but rest assured that I was having a good time!)
Check out the new blog!
www.permanent-weekend.com